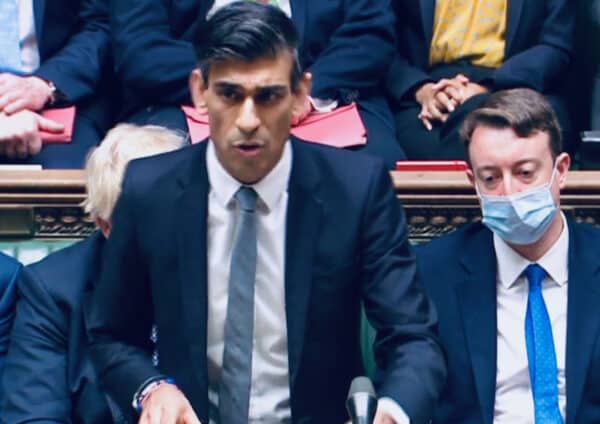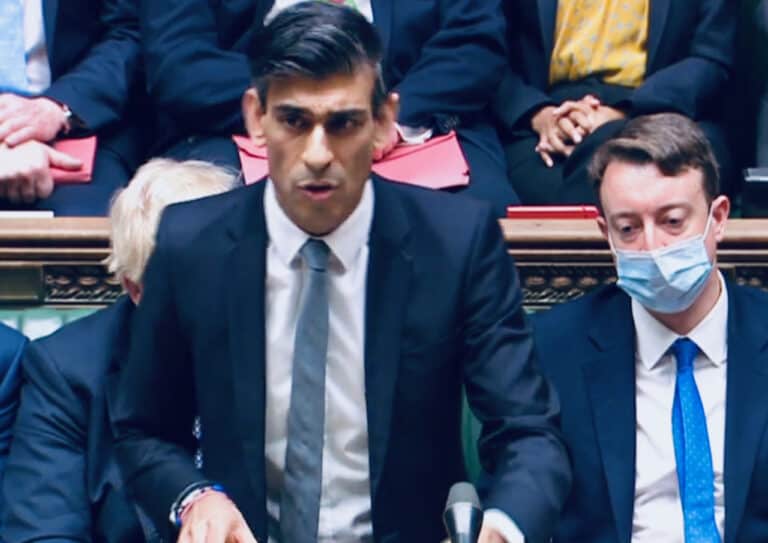 With the advent of a new Prime Minister in the UK, expectations are high that Rishi Sunak will chart a determined path to enable Fintech innovation, including in the digital assets ecosystem.
In the past few days, a new Financial Services and Markets bill was approved by Parliament with a good portion addressing digital assets or "Digital Settlement Assets," as the UK moves forward with updated rules.
Christian Faes, founder and former CEO of LendInvest, and more recently the Chairman of Fintech Founders – an association promoting UK Fintech, recently tweeted his optimism with Sunak's election.
Having spent some time with @RishiSunak, I share the excitement of many founders that finally 🇬🇧 has a prime minister that understands business.

After the recent mess, there is hope again for the UK. Good luck Rishi! pic.twitter.com/1sTDI3Y0V3

— Christian Faes (@ChristianFaes) October 26, 2022
CI has received multiple comments from the Fintech/crypto-asset sector, with several more arriving this AM.
Dominic Williams, Founder of the DFINITY Foundation and Chief Scientist for the Internet Computer Protocol, said he believes the new PM understands the importance of the UK in embracing crypto:
"… not only will crypto provide the technology platforms the world uses to build its systems and services in the future, but it will enable entire industries to be reimagined, from social media to finance. He follows George Osbourne, another Conservative ex-chancellor, in seeing the potential. George is a founding partner of 9Yeards Capital, which has made substantial early investments into major crypto projects. Rishi Sunak's experience as chancellor means he understands the critical importance of fostering the creation of growth businesses in Britain, and when he was Chancellor, he said he wished to make the UK "a global hub for crypto asset technology." Britons working in crypto must now collaborate with regulators and investors to help ensure British innovators can reach their potential and drive meaningful growth."
Jackson Mueller, Director of Policy & Government Relations at Securrency, said that just a few months back, the former Chancellor of the Exchequer Rishi Sunak revealed his intent to promote the UK as a global hub for crypto tech.
"Under his leadership, the UK government continues to work towards achieving that laudable goal through various policy efforts, including cryptoasset consultations, exploratory work on a Digital Pound, the unveiling of the Financial Markets and Services Bill and its inclusion of 'digital settlement assets,' an ongoing initiative by the Royal Mint to create a non-fungible token, ongoing reviews to reshape the UK's financial and payments regulatory frameworks and, even more importantly, the development of a financial market infrastructure sandbox exploring how firms are capitalizing on the use of distributed ledger technology in financial services. Of course, the question that must be raised is whether current economic uncertainties pose challenges to achieving Sunak's original vision and whether the will to accomplish this vision, as was readily apparent during his prior role as Chancellor of the Exchequer, remains with Sunak in his new role as UK Prime Minister."
Founder and CEO of Outlier Ventures – Europe's first dedicated blockchain VC and Accelerator, Jamie Burke,  stated"
"Sunak is widely known for being receptive to crypto and its central role in financial services as a whole, with a more open-minded outlook on blockchain technology generally speaking. This change in leadership could prove crucial in achieving the aspirations which were set out earlier this year around transforming the UK into a globally recognised financial hub."
Burk added that it is imperative that crypto is not handled in isolation but considered part of the financial services as a whole. He added that this is a critical juncture and that having a leader who is aligned with the goal of transforming into a Fintech hub that includes crypto will help the UK secure its place in the future of the sector.
"There is now a rush across jurisdictions to create new hubs with countries like France reviewing its crypto tax rules next year and boldly stating they want to be the European hub of the crypto asset ecosystem," said Burke.
"It is vital the UK does not get left behind and maintains its reputation and industry's position as a leader, and not a follower, in the realm of finance, technology and innovation."
Burke noted that across Outlier Ventures' job board they have over 150 jobs across over 100 companies, many of these UK-focused jobs.
Burke said that crypto is not going away, noting that Chainalysis reports that the UK is now the largest crypto economy in Europe.
"At Outlier Ventures, we are forecasting to back over 2,000 Web3 founders over the next decade, who will hire 40,000 staff and raise $20bn in funding over their life-cycles. Between them, we expect that they will onboard the first billion users into Web3 and the Open Metaverse."
Reflecting on the broader economic challenges the new PM faces, Oliver Linch, CEO of Bittrex Global, said that crypto has been largely overlooked.
"When Rishi Sunak was Chancellor, he made much of his desire to cast the UK as a 'global hub' for crypto. Now that he is in Number 10, the time is ripe for him to really get to grips with what that means, and how regulating crypto will work in the real world," Linch said. "Market participants that have been calling for proper regulation for years know what it will take to get it done and get it done effectively and efficiently. The UK needs to start taking crypto seriously if it truly wants to become a 'global hub' for DLT. Even the EU has managed to do this with its recently finalised MiCA legislation, and the UK is going to fall even further behind if Sunak doesn't act now."
Linch declared they stand willing to engage with the PM to help create a regulatory regime that will "cement the City of London as the primary place to do finance of all kinds, including crypto, for years to come."

Sponsored