Simetria Trading Solutions and Finhaven Technology, operator of FinhavenTM Private Markets, have announced a new liquidity partnership, according to a company statement.
Simetria is an Israel-based Fintech utilizing blockchain technology to boost efficiency for secondary trading. Simetria is the only Fintech in Israel to have received regulatory approval from the Israeli Securities Authority to trade digital securities. Currently, Simetria allows Israeli pre-IPO firms to list shares on its platform, which are offered to accredited investors.
Finhaven Private Markets is based in Vancouver, Canada, and operates in the digital securities (security tokens) sector. Parent firm Finhaven Capital Inc. is a regulated exempt market dealer, authorized marketplace, and clearing agency in British Columbia, Alberta, Saskatchewan, Manitoba, and Ontario in Canada.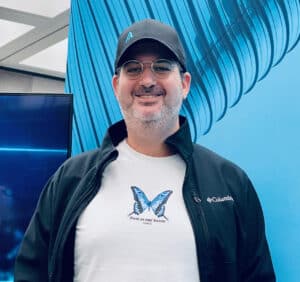 Simetria is founded by CEO Ziv Keinan, a blockchain regulation expert. Keinen said they are excited to partner with Finhaven to improve secondary liquidity for growth companies.
"Simetria will use the Finhaven network of global institutional liquidity to drive the revolution of the secondary market allowing growth companies to offer their teams with early liquidity opportunities," said Keinan.
DH Kim, CEO of Finhaven Private Markets, said they are building a network of global institutional liquidity to realize its vision of global capital market integration.
"We are taking one step forward with this strategic partnership with Simetria. I was pleased that Ziv and I could understand each other quickly and that we had a great outcome at the LA Blockchain Summit. It has been a great conference to pitch Finhaven and to contribute to a panel discussion. It was a very good mix of people from great companies to investors."
The partnership was announced during the LA Blockchain Summit this week which is an annual event organized by VC firm Draper Goren Holm.