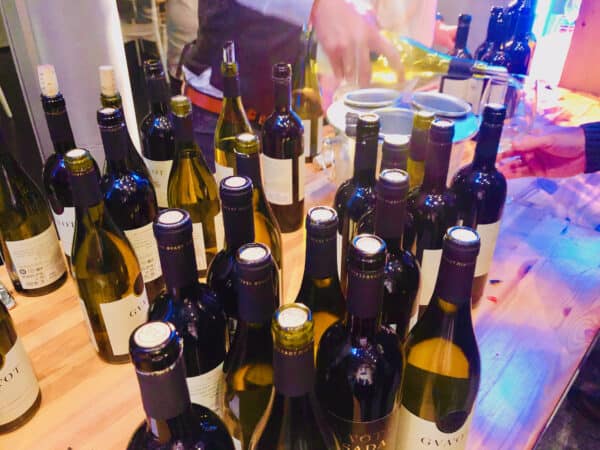 ADDX, a Singapore-based digital securities exchange, has "tokenized" a portfolio of wine from top vineyards in Burgundy, France, providing a keen example as to how distributed ledger technology can be utilized to turn different products into digital assets.
According to ADDX, the estimated worth of the portfolio is around $1 million, with each bottle worth from hundreds to thousands of dollars. This is the first luxury item that ADDX has listed on its exchange.
Oi-Yee Choo, ADDX CEO, noted that the value of fine wine as an asset class has appreciated approximately 137% in the past decade. By turning a wine portfolio into a digital asset, investors may more easily diversify into non-correlated investments. Choo speculated that these could include weather, harvest yields, vineyard reputation, and consumer trends.
"The Burgundy wine portfolio by Provenance Treasures is the first luxury asset ADDX has listed," said Choo. "The deal allows investors to own and trade coveted, top-quality wines, while earning a return through an appreciation in the value of the portfolio. The tokens were fully subscribed by investors, many of whom are wine connoisseurs, which demonstrates that when investors have the passion, interest and knowledge relevant to an investment asset, they act as a natural capital 'home' for that asset."
There are other qualities to the investment as investors are notified of a possible sale and provided the option to purchase a bottle at the sale price. Manager Provenance Treasures, a subsidiary of listed firm Intraco (SGX: I06), may also return proceeds of wine sales to investors as capital and redeem a corresponding number of tokens from investors. It may also decide not to return the capital and instead reinvest the sale proceeds by importing new bottles of wine.
Intraco's Executive Chairman and Director Mak Lye Mun commented that they have seen an increase in the demand for digital assets and tokenization is another step in their strategy to expand into the digital asset business:
"We are very encouraged by the interest investors have shown towards the wine tokens and will seek to identify more suitable assets classes in Singapore and the region for tokenization, as alternative investment opportunities."
This is just one example of novel assets that are now being turned into esoteric investments due to the improvements in technology.
novel products that may appreciate in value over time that may now be turned into digital assets which can be traded or held.
ADDX currently accepts accredited investors under Singapore law, which means an individual with S$ 2 million in assets (~ USD $1.4 million).
ADDX is approved and regulated as a capital markets platform by the Monetary Authority of Singapore (MAS). Shareholders include the Singapore Stock Exchange, the Stock Exchange of Thailand, Heliconia Capital (Temasek), and others.
Have a crowdfunding offering you'd like to share? Submit an offering for consideration using our Submit a Tip form and we may share it on our site!