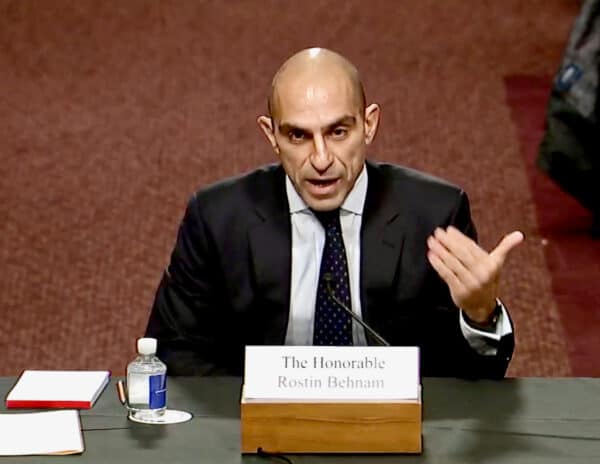 Last week, the Senate Agriculture Committee, which has oversight of commodities markets, held a hearing on the collapse of FTX, once an inside-the-beltway darling, today a virtual pariah as policymakers rush to react to the bankruptcy of the crypto exchange. Before the crypto exchange went bust, it was the second-largest crypto marketplace in the world. While reports vary, former FTX CEO Sam Bankman-Fried has acknowledged that $8 billion went missing due to a "misaccounting." The Committee engaged with a lone witness, the Chair of the Commodities Futures Trading Commission (CFTC), Rostin Behnam.
Little new information was revealed during the proceedings as much of the discussion revolved around information that has already been made public. There was a recognition that some of the Senators on the Committee have received donations from Bankman-Fried – now a touch subject.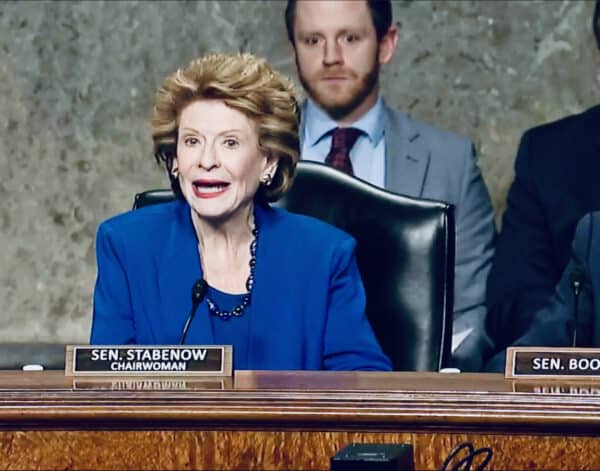 Chair of the Committee, Senator Debbie Stabenow, opened the hearing by stating FTX was emboldened by the lack of federal oversight, stating:
"Congress must act to pass legislation that will hold this industry to the same rules as traditional financial institutions and close gaping holes in our regulations. If we fail to meet this responsibility, consumers will continue to be harmed. And hardworking Americans will continue to lose billions of dollars at the hands of bad actors, like FTX."
The Ranking Republican member of the Committee, Senator John Boozman, said the failure of FTX was an "unacceptable reoccurrence."
"… a foreign entity fails, and U.S. consumers and businesses get hurt as a result. The choice not to regulate—or opting for a regulation-by-enforcement approach—drives entities offshore and out of U.S. regulators' purview. When these offshore entities fail, U.S. consumers still get hurt, but U.S. regulators can only watch from afar," said Senator Boozman.
Behnam expressed his opinion the fault lies with the lack of statutory authority for the CFTC. As it stands today, only LedgerX (acquired by FTX) is regulated by the Commission, and this firm remains solvent.
In prepared testimony. Behnam stated:
"Failure to act will leave consumers who have made investments in digital commodities largely unprotected. Unlike other federal financial regulators, the CFTC lacks the necessary and direct authority to write rules and to oversee this marketplace. Instead, we may only reach it through more limited authority activated when fraud or manipulation has already occurred. While we can and do hold perpetrators accountable when we find fraud or manipulation, for the victims of the scheme, it is already too late."
He added that their regulatory authority beyond the bounds of the U.S. derivatives market was, and remains, nonexistent.
"Limited enforcement authority is no substitute for comprehensive regulation in which trading platforms, dealers, custodians, and other critical infrastructure participants are required to be registered and subject to direct oversight by a regulator such as the CFTC. By the time the CFTC is able to exercise its fraud and manipulation authority, it is already too late for defrauded customers. The CFTC has many tools at its disposal to try to make defrauded customers whole, but the process is long and arduous, and sometimes there is no way to return all of what was lost. Comprehensive regulation protects customers on the front end by stopping fraud before it occurs."
During the question period of the hearing, Behnam was asked as to the cause of the FTX collapse, stating it was a classic liquidity crunch that forced a run on the institution, which cascaded into a massive withdrawal of funds.
Behnam said the comingling of funds and lack of proper custody to protect customer property was an issue as well.
Behnam did admit to meeting with Bankman-Fried 10 times within the past 14 months, with 9 out of 10 meetings being at CFTC and one at an event in Florida. He said that all of these meetings were related to the DCO application.
He defended claims that FTX preferred to be regulated by the CFTC as it would be a "light touch regulator," telling the Committee to "look at our record."
"We are the farthest thing from a light touch regulator."
Overall, there appears to be a consensus to move forward with the bipartisan Digital Commodities Consumer Protection Act (DCCPA). Senator Boozman said the legislation is a "good-faith effort to establish a constructive regulatory framework that provides the CFTC with the resources and authority necessary to protect consumers and retail investors while promoting industry innovation in digital commodity spot or cash markets."

Later this month, the House Committee on Financial Services will hold a hearing on FTX and Sam Bankman-Fried has agreed to testify depending on how things go before the hearing is scheduled to take place.

Sponsored