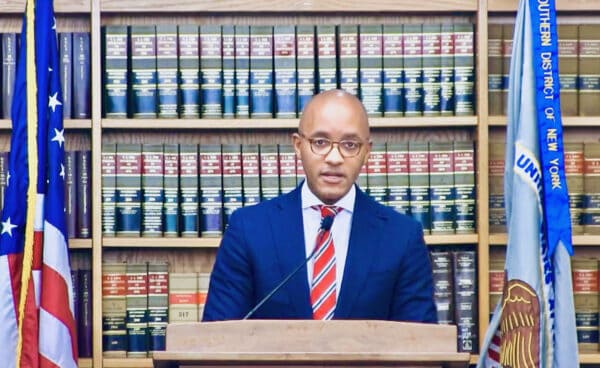 U.S. Attorney Damian Williams has announced additional charges in the ongoing criminal case against FTX. According to a Tweet, the US District Court, Southern District New York, has filed charges against former Alameda CEO Caroline Ellison and FTX co-founder Gary Wang. Williams said the charges were in regard to their role in the collapse of FTX. Both Ellison and Wang have pled guilty to the charges.
At the same time, Williams said that both Ellison and Wang are co-operating with prosecutors in regard to the ongoing investigation of FTX and the actions of former CEO Sam Bankman-Fried.
Williams reiterated his statement that anyone involved with the FTX debacle should contact federal prosecutors before they contact them.
"Our patience is not eternal," said Williams.
Statement of U.S. Attorney Damian Williams on U.S. v. Samuel Bankman-Fried, Caroline Ellison, and Gary Wang pic.twitter.com/u1y4cs3Koz

— US Attorney SDNY (@SDNYnews) December 22, 2022
Williams also announced that Bankman-Fried is in the custody of the Federal Bureau of Investigation and on his way back to the US from the Bahamas.

It was previously reported that Bankman-Fried was waving extradition after a deal was cut to receive bail in the US. Bankman-Fried is expected to appear before the court soon after his arrival in the US. Williams added that they expect additional charges going forward.

The bankruptcy of FTX is one of the largest cases of alleged fraud in US history. Officials have said that approximately $8 billion has been lost due to incompetence and fraudulent activity. The current FTX CEO labeled the fiasco an old-school embezzlement ploy. Customer funds were used by Alameda Research, a hedge fund controlled by Bankman-Fried, for its own purposes, resulting in client losses.

In recent days much speculation has taken place about insiders working with federal authorities due to the amount of information revealed and the speed of criminal charges. Additional information is expected in the coming days.

Sponsored