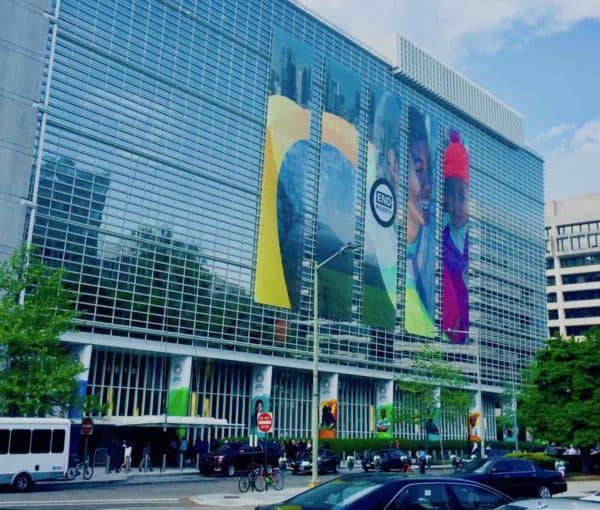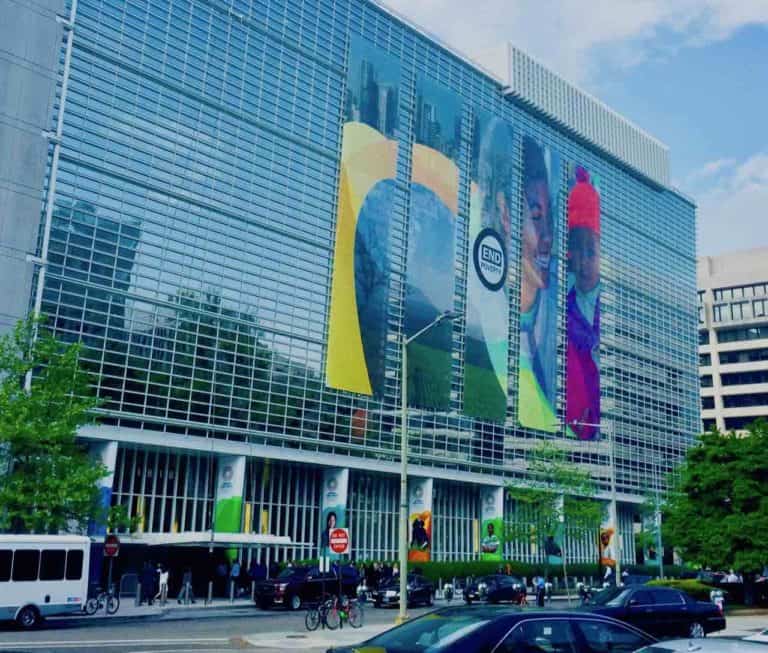 As part of its most recent Global Economic Prospects report, the World Bank is predicting a sharp and difficult downturn for developing countries which may result in a global recession. The World Bank notes this could be the first time that two global recessions have happened in the same decade.
Economic growth is slowing rapidly due to painful inflation, rising interest rates, and a reduction in investment. At the same time, geopolitical strife, such as Russia's unprovoked war against Ukraine, undermines the global economy further.
the World Bank is predicting a sharp and difficult downturn for developing countries which may result in a global recession
The World Bank describes the current situation as "fragile," predicting the global economy will grow by 1.7% in 2023 and 2.7% in 2024. The reduction in growth is expected to be widespread, with forecasts in 2023 revised down for 95% of advanced economies and nearly 70% of emerging market and developing economies.
David Malpass, the World Bank President, says the crisis is intensifying, and the growth outlook is deteriorating.
"Emerging and developing countries are facing a multi-year period of slow growth driven by heavy debt burdens and weak investment as global capital is absorbed by advanced economies faced with extremely high government debt levels and rising interest rates. Weakness in growth and business investment will compound the already-devastating reversals in education, health, poverty, and infrastructure and the increasing demands from climate change."
Growth in advanced economies is projected to slow from 2.5% in 2022 to 0.5% in 2023, an indicator of a global recession, says the World Bank.
The United States is expected to experience growth to fall to 0.5% in 2023—1.9% below previous forecasts and the weakest performance outside of official recessions since 1970.
The Eurozone is even worse, with growth anticipated to be zero, a revision from a previous expectation of 1.9%.
China, usually a mainstay of economic growth, their economy is projected at 4.3% in 202 3 or 0.9 percentage points below previous forecasts.
Ex-China, growth in emerging markets and developing economies will decelerate from 3.8% in 2022 to 2.7% in 2023.
By the end of 2024, GDP levels in emerging and developing economies are projected to be around 6% below the levels expected before the pandemic.
During the 2022-2024 period, gross investment in these economies is likely to grow by about 3.5% on average or less than half the rate in the previous two decades.
Diminished investment is a serious concern, says Ayhan Kose, Director of the World Bank's Prospects Group. This leads to lower productivity, trade, and weaker economic prospects.
"Without strong and sustained investment growth, it is simply impossible to make meaningful progress in achieving broader development and climate-related goals. National policies to boost investment growth need to be tailored to country circumstances but they always start with establishing sound fiscal and monetary policy frameworks and undertaking comprehensive reforms in the investment climate."
As the saying goes, when the US economy sneezes, the world catches a cold. With the US Federal Reserve determined to curb stomp inflation, regardless of the global outcome, it appears the World Bank's predictions of a challenging environment in 2023 are destined to become true.
The report advises five critical steps must be taken to mitigate the downturn, including:
More investment to create jobs and increase output, allowing growth in consumption.
Improvements in the business-enabling environment.
Greater debt transparency and sustainability, especially for the rising share of poor countries at high risk of debt distress.
Integrating climate and development in ways that increase energy access and speed up the transition to lower-carbon energy.
Stronger cooperation to increase cross-border trade.
---
World Bank GEP-January-2023

---
Sponsored