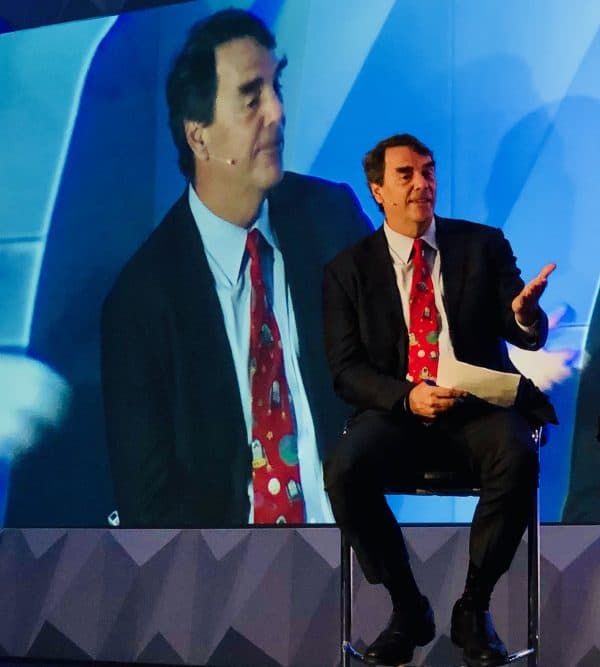 Tim Draper and the Draper Venture Network (DVN) have just announced a new option to invest in private investments.  The Draper Round Table will launch this January that aims to enable family offices, venture capitalists, angel investors, and other "solo-capitalists" to access a syndication product. The vehicle will be accessible through the Draper Decentralized (DraperX) platform.
According to the company, new investors may join the Draper Ecosystem and become eligible to invest alongside Draper Network venture capitalists on DraperX, and as potential limited partners to other funds in the Network. The DraperX platform is designed to facilitate family offices' integration into the venture capital ecosystem and investment in deals of their choosing.
DraperX is an investment club platform to connect startups to investors. Originally only available to members of the Draper Venture Network, it is now being opened up to more investors with a membership cost of $10,000 per year.
Tim Draper said the world of investing is changing rapidly and they are expanding access so the best entrepreneurs can get funded.
"We are excited to finally be launching the Draper Round Table after working on it in the background for over a year. We believe it will play a significant role in getting quality Web3 companies funded, and thoughtfully introducing new investors to the space," said Sid Mofya, Executive Director of the Draper Network and co-founder of the Draper Round Table.
Siddarth Sridhar, co-founder and General Partner of the Draper Round Table, added that the Round Table is an investor's look into what Tim Draper and the Draper ecosystem have to offer for Web3 and Fintech investments.

The company states that events will allow members to evaluate and promote startups to the Draper Round Table community.

Simultaneously, Joe Vezzani, current CEO of LunarCrush, joins the Draper Round Table as a Venture Partner. LunarCrush was founded in 2018, as a social intelligence platform for crypto, NFTs, and stocks. Vezzani said that at times like this, it is important to double down on innovation, and the only way to accomplish this is to support entrepreneurs.

Draper Goren Holm and Manutara Ventures have both invested in LunarCrush and are both members of DVN.

Another new addition as a venture partner to the Draper Round Table is two-time NBA All-Star, entrepreneur, and investor, Baron Davis.

The investment vehicle is supported by Aragon DAO systems for governance, voting, membership, and reputation. Premium members of the Draper Venture Network will have the opportunity to participate in a shared carry pool resulting from investments made through the Draper Round Table.

Sponsored