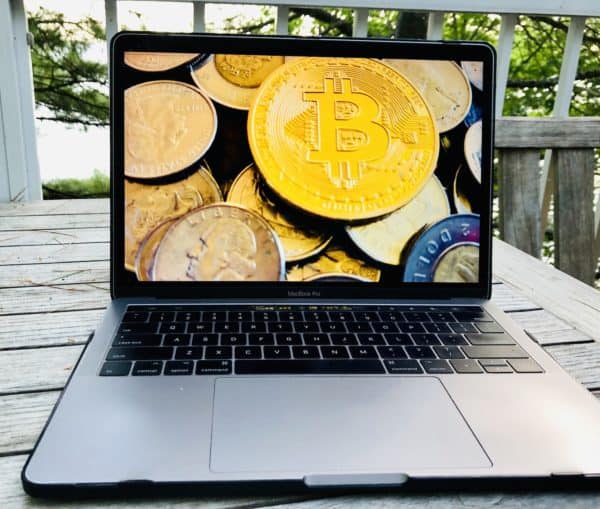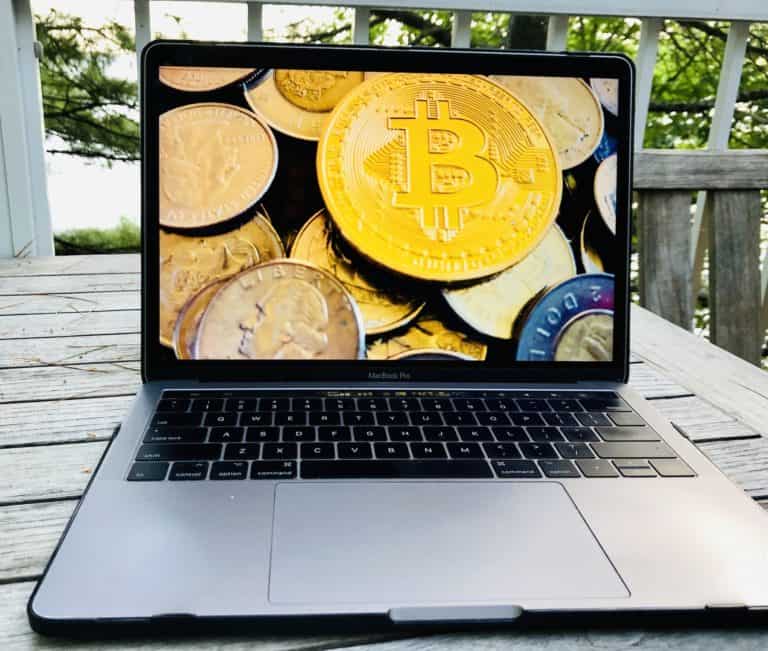 We recently connected with Ruben Merre, Co-founder and CEO at NGRAVE. a digital asset security provider focused on making the safest, most reliable products in the blockchain industry.
Ruben Merre talked about how centralized crypto exchanges and online digital currency wallets may not be the safest place to keep your virtual currency holdings. He explained how everyone can make their crypto holdings more secure in an industry where we are constantly witnessing damaging security breaches and hacks.
Our discussion with Ruben Merre is shared below.
Crowdfund Insider: What is NGRAVE and how did you end up conceiving the idea for a high security hardware wallet?
Ruben Merre: NGRAVE is a digital asset security provider making the safest, most reliable products in the industry. Headquartered in Belgium, NGRAVE was founded because we saw a crucial need to make the crypto world a safer and more accessible place for all. Our core objective for NGRAVE as an organization is to empower people to safeguard their wealth so they are free to live the life they want, while also ensuring a seamless and enjoyable user experience. At the end of the day, these are the steps that need to be taken to make crypto accessible to mainstream audiences.
I have long believed that keeping all of your crypto in an online wallet or exchange isn't a safe option, and the unfortunate occurrences of the last year have only deepened that belief. NGRAVE was created to fill a gap in the market as the current solutions were not on par with our expectations.
Once we realized that there were security gaps across the board, we reinvented the way keys are generated and rethought the way crypto is stored to overcome the security limitations of other wallets on the market today. NGRAVE makes the whole process more secure and reliable. All crypto investors should be generating and storing their own keys on a cold wallet and should prioritise having a cold encrypted recoverable backup for their seed. The consequences of not doing so can be life crushing.
At NGRAVE, we are committed to empowering crypto investors with a more secure way of owning digital assets. This is the reason why we launch our Security Self-Audit every year, which allows anyone to check the state of their personal crypto security.
Crowdfund Insider: What measures do you take to ensure that your hardware wallets are secure enough to protect valuable digital assets?
Ruben Merre: Security is at the heart of what we do, and we ensure that our products offer maximum security solutions for digital assets through new innovations in cryptography and hardware. Our product suite of cold wallet solutions currently consists of ZERO, GRAPHENE, and LIQUID which combine to provide crypto and digital asset holders with a high speed, cold security experience.
Firstly, ZERO is the only financial product with a secure OS with the highest security certification, EAL7. With its cutting-edge anti-tampering protections that prevent physical attacks, and its built-in biometric sensor and offline key creation mechanism, ZERO sets a high standard for cold wallet security.
Unsurprisingly, more than half of crypto users (54%) continue to keep their backup key on a piece of paper which leaves them vulnerable to loss or physical damage. To combat this, our product GRAPHENE is a stainless steel, durable double-plated encrypted, and recoverable backup solution, helping ensure users never lose their private keys. As it requires two plates, the seed phrase is split and can be stored separately.
Finally, our mobile application, LIQUID, allows ZERO users to sync their wallets with one-way QR codes that do not expose private keys. This way holders have access to their digital assets quickly and easily, wherever they are, without having to sacrifice security.
Crowdfund Insider: Were people always receptive to the idea of hardware wallets for crypto? Are mainstream users turning to hardware wallets yet?
Ruben Merre: I wouldn't necessarily say that people were ever vehemently opposed to the idea of hardware wallets, but rather that there was a lack of education which pushed users to hold their crypto online. It's been almost five years since NGRAVE was founded in 2018, but now we've never seen a greater need for cold storage solutions.
In the past, centralized exchanges and online wallets have been the most popular option for new crypto enthusiasts, simply because they were convenient. Now, I think this sentiment is starting to change and people are becoming more receptive to the more secure, offline storage option.
Not only because it offers excellent peace of mind but also because with NGRAVE, holders enjoy a seamless and convenient access to their digital assets. Self-custody is no longer a far away niche. It's becoming a crucial consideration for every serious crypto investor.
Crowdfund Insider: What are the dangers of using hot wallets? And, conversely, the benefits of cold wallets in comparison?
Ruben Merre: Storing your digital assets in an online wallet is a risky option. Crypto is an emerging technology — with bridges and technologies often bootstrapped by those who are passionate about the technology's potential, but not conscious of all potential security risks. This is why we have seen data breaches. When it involves money, unfortunately, this attracts bad actors, eager to exploit any potential weak links.
As hot wallets are online, it makes users more susceptible to hacking, to losing access, and to suffering theft, due to lacklustre safety provisions. In the same vein, centralised exchanges have famously been exploited to the tune of hundreds of millions of dollars, and that's before we even look at the internal corruption brought about by centralised entities. Individuals are opening themselves up to further risk of losing their assets by storing them on centralized exchanges due to the fact that they could potentially have multiple attack surfaces. To add to that, users often have little to no oversight of how their own holdings are being stored.
With this in mind, cold wallets become the key to truly ensuring that crypto assets are safe and secure, because you are the sole holder of your assets. Unlike many other leading hardware wallets, NGRAVE's ZERO is completely offline, removing all significant points of attack, and comes as a complete solution with an encrypted recoverable backup. With this, even if you lose or damage your cold wallet, you can easily recover it.
Crowdfund Insider: Have you noticed an increase in sales amid the recent crypto market turmoil?
Ruben Merre: The industry as a whole has certainly witnessed an increased outflow from exchanges to cold wallets in recent months. As such, we have also witnessed an increase in sales. Indeed, digital asset holders have come to the realisation that hot wallets and exchanges have a number of vulnerabilities by virtue of being connected to the internet.
One example is that malware can identify activity and drain users' funds. In contrast to this, storing assets in cold wallets that are completely offline means that they cannot be attacked. This is really one of the few positives to come out of the ongoing crypto winter. Digital asset holders are finally starting to sit up and take the necessary steps to ensure their assets will be safe in the future. As a result, we can all look forward to a stronger and more secure digital asset ecosystem in the future.
Crowdfund Insider: What happens if someone loses their keyphrase associated with their wallet? Is there any way to access the assets on the device?
Ruben Merre: This is a great question that I'm sure many new crypto users have. Creating a master seed that is dependably unique and random, and accessible only by its rightful owner, is near impossible to accomplish. Due to this, I believe that current mnemonic 24-word seed phrases have several weaknesses.
To put it simply: If you lose your keyphrase or seed, you will lose access to your crypto assets. The loss of a seed phrase is and can be extremely inconvenient, but this is viewed as a necessary trade-off for security. With this in mind, proper precautions and thought must be placed in establishing and setting up your crypto wallet.
This is why NGRAVE created a new type of seed we call the "Perfect Key". It is a 64 hexadecimal character (0-9; A-F) key equivalent of a 24 words mnemonic phrase. At any time, this format can easily be converted into its mnemonic phrase or 256 bit equivalent. By nature, a hexadecimal means that each character of the key can have one of 16 values.
ZERO generates a Perfect Key based on the built-in "True Random Number Generation" (TRNG) secure chip, unique biometrics, and photon measurements of ambient light, completely offline. This means that not even NGRAVE can generate that Perfect Key back, it is for the users' eyes only.
To take it to the next level, we created GRAPHENE, the encrypted and recoverable back-up. Crypto holders not only benefit from an encrypted way of storing their crypto on two separate metal plates, but if they lose the upper plate we can recover it for them without knowing what their Perfect Key actually is.
Crowdfund Insider: Why have you taken a USB-free, one-way communication approach using QR codes? Is there really a significant risk of losing funds to a hardware hack via USB?
Ruben Merre: The only way to be certain that your assets are safe is to store them offline. By enabling USB connectivity on cold storage wallets, you are adding an unnecessary risk factor. Who can tell which information is exchanged between your computer and your cold wallet? Hacks, breaches, and the loss of funds are an epidemic within the crypto industry.

Bad actors understand the potential value that can be held within hardware wallets, and will go to any length to access the contents. By removing a potential data transfer access point, USB connectivity or bluetooth, and embracing one-way QR codes, we allow users to access their holdings without exposing their wallet to online attack vectors. This is implemented without sacrificing user experience.

As an added benefit, QR-codes also have the upside of transparency, as you can scan a QR code with any random device to see what information is embedded in it. That way, you see what you sign. With a USB or Bluetooth connection, you have more of a black-box experience, not always being sure what you are actually signing.

The ZERO wallet is air-gapped, a measure implemented in security-critical infrastructure, providing unparalleled security. This means ZERO does not rely on USB or any network connection compatibility such as WiFi, Bluetooth, NFC, or 4G. All communication with ZERO remains offline and is based on verifiable QR codes. This feature is just one of the ways our mobile application, LIQUID, puts user security first.

Sponsored