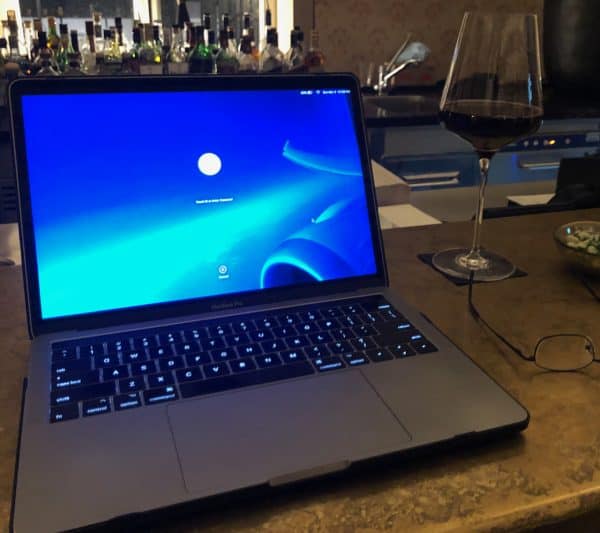 We recently connected with Dr. Amrit Kumar, COO at Altlayer, which focuses on building key infrastructure for Web 3.0, an evolving set of standards that aims to support the Internet of the future.
Dr. Amrit Kumar (currently at Altlayer) previously co-founded Zilliqa Research, where he was also President and Chief Science Officer. He conducted research at the National University of Singapore and has a PhD in Computer Science from Inria, France.
Amrit's work has been widely published at top tier conferences such as PLDI, OOPSLA, ESORICS and DSN. Many of his research papers have been deployed into production systems.
Our conversations with Dr. Amrit Kumar is shared below.
Crowdfund Insider: How did you make your way to Altlayer after your previous entrepreneurial endeavors?
Dr. Amrit Kumar: Altlayer's vision really spoke to me. In a crowded and competitive marketplace – and even amid a challenging crypto winter – I found it to have a promising value proposition. Web3 was evolving every day, and the existing solutions – ground-breaking as they once were – presented some challenges which could not be ignored. Tackling scalability was among them. The other pain point was around giving people the ability to deploy their applications on Web3 quickly, securely and affordably. Altlayer's Rollups-as-a-Service products offer a viable alternative to these issues.
Having studied blockchain infrastructure from an academic perspective, and based on my learnings from building and leading a Layer-1 platform previously, I thought I could contribute to the team, and help Altlayer accomplish its objectives, all while bringing more users into the blockchain ecosystem. Moreover, after working alongside Dr. Yaoqi Jia in the past – I trusted his instinct, knowledge and vision – and when he invited me to join, I knew it was the right next step for me.
Crowdfund Insider: Please tell us about Altlayer. What's your goal and what are you building?
Dr. Amrit Kumar: AltLayer offers a suite of Rollup-as-a-Service (RaaS) products for decentralized applications. We help applications to scale in a cost-effective and flexible manner, providing exactly what they need, when they need it – no more and no less. The scalability solution unlocks the potential of applications such as GameFi, Metaverse, and privacy-preserving projects, which often need specific tailoring or library support that is otherwise not available on a general purpose Layer 1 or Layer 2.
Using a cloud-service-like AltLayer's "flash layer" allows developers to deploy resources when their applications expect a burst in demand, and then dispose of the layer to release resources for lesser congestion and greater efficiency.
Currently, we're launching a no-code dashboard called "rollup launchpad" that allows not only developers but also those with little to no coding experience to spin up a customized execution layer within 5 minutes. This means that getting your foot into the Web3 door has never been easier.
Our platform is designed for a multi-chain and a multi-VM world and will have factory support for EVM and WASM. Furthermore, each application-tailored execution layer will come with several application-specific tooling, products and applications in the form of add-ons to improve and tailor user and developer experience.
Crowdfund Insider: Rollups-as-a-Service is an interesting concept. How did it come about?
Dr. Amrit Kumar: This is a very new concept, but is taking off rapidly. We're one of the first in the market to offer such a product. Simply put – it came about because of a need: The alternatives, while they have successfully innovated in the blockchain space, may not necessarily meet the needs of all developers and builders, and up-and-coming Web3 applications.
General-purpose chains like Layer1s like Ethereum, Solana or Polygon have been known to hit some roadblocks when it comes to scalability. Often, users have suffered from congestion, a stalled network and high gas fees that are a result of dApps competing for limited blockspace.
Then came application-dedicated chains, which became popular among game developers, offering an interesting benefit of customizability. However, appchains are time-consuming and costly to build. So unless a startup or developer has the resources to build-out and maintain an appchain, this has proven to be a tricky option. For those who have the resources, time and predict a stable flow of user traffic consistently following launch, an appchain might still make sense, of course. It all depends on your needs.
However, for applications that are more short-term in nature, or for those who do not want to commit to commissioning an entire chain for their use – one might want to seriously look at rollups. Built to be "disposable," this product is designed as per modular design philosophy. It's meant to be easy to tailor, install, uninstall and launch as per your requirements. Let's say you're hosting an indie Web3 game demo, or having a weekend-long NFT mint and sale. You're expecting tens of thousands to join, but do not want to risk congestion issues that have become all too popular in this space. Here, rollups are undeniably a great product.
These users might want to ask themselves the following questions to determine the right product fit for them:
Do I need a dedicated infrastructure to meet my application needs and manage my user's costs?
Do I have the resources and time to build an appchain?
Are my needs short-term or long-term?
It all depends on what you're setting out to create or do! If you are looking for a dedicated execution layer for their product, then ensure you DYOR and have a full understanding of your current options.
Crowdfund Insider: In your opinion, are rollups a better option than building L1s that solve the scalability problem? Why or why not?
Dr. Amrit Kumar: Many L1s are working to solve the scalability problem – but it remains a significant challenge. This is why many app developers moved away from relying on the 'base layer' to building appchains. Gaming entities Axie Infinity and Cryptokitties are popular examples. But they didn't do this only due to scalability. They made a huge move also because they didn't find the L1s – even the biggest ones like Solana, Avalanche etc. customizable enough.
But they struggled with compromising on security for the latency that appchains gave them. In this case, rollups do present an interesting value proposition – and the gaming world in particular offers interesting use cases.
Fully on-chain games like Indie Games or Mini-Games (whose lifespan ranges from days to months) might find rollups a viable alternative to L1s in achieving the customizability and congestion-free gaming experience they want to give users. Our blog detailing how these solutions could be of use to gamers is an interesting read if you'd like to go deeper into this.
I'll say it again – it depends on what you are building and what you are trying to achieve. Refer to the checklist in the previous response to get a sense of the right product for you.
Crowdfund Insider: Given the year the market has had, why would VCs put their money into disposable solutions like rollups?
Dr. Amrit Kumar: The industry needs technology that solves actual problems. And as long as they are doing that, there are always investors who will see its potential. Yes, it is no secret that the year has taken a toll on all – and certainly VC funds were not spared the consequences of the crypto winter.
But it will rebound, and when it does – all evidence points to great interest in this field. Researchers from The Block and Messari, to DeFi Llama have been recording the growth of transactions and activity in L2 solutions, which have seen an upward trajectory despite the market circumstances.
Crowdfund Insider: Should all dApps be looking at rollups as a solution? Please explain.
Dr. Amrit Kumar: Not all solutions require blockchain or tokenization to achieve their goals or streamline the business. Similarly, it is not essential that all dApps consider rollups. It needs to be a right fit. Some interesting use cases for rollups include NFT Mints, Ticketing, Gaming, or even virtual events requiring a short-term spike in scalability to accommodate a large influx of users comfortably.
Crowdfund Insider: RaaS is still a new concept. What are the challenges with this technology? How reliable and useful is it at present?
Dr. Amrit Kumar: Rollups are still in their nascency – I'm sure there will be considerable building, learning, and iterating to perfect what it has to offer. Rollups will only be as flexible as the interoperability they offer – i.e. they network(s) they are compatible with and the chain they build on/its security.
Creating multi-chain support should definitely be on the agenda for rollup developers. However, RaaS has been created because there is a gap in the market. I believe we will soon see significant uptake, especially among companies (Web3 or those looking to enter the space) in need of tailored scaling solutions.
Crowdfund Insider: What RaaS proposes to do is a massive shift in the way businesses will use blockchain solutions. So, are older blockchain architectures no longer viable?
Dr. Amrit Kumar: Blockchain architectures are indeed evolving to meet the needs of present and future Web3 companies – who want agile, flexible and curated options for their business. While there is space in the market for various infrastructures – we are definitely seeing a surge in demand (and popularity!) for modular-designed blockchains.

Modular chains work on the idea of separate execution layers detached from settlement and data availability layers for better scalability. In contrast, monolithic chains compose of a network where nodes execute user transactions (execution), reach consensus on the resulting state (consensus), update the resulting global state (settlement), store and guarantee transaction data (data availability) – all on the same network. Today, as monolithic chains adopt the modular architecture, they have started to mostly handle settlement, consensus and the DA stack, while execution has moved out of the chain.

Once execution moves out of the chain – builders immediately get a more open architecture to work with. Developers are no longer bound by the restrictions imposed by the monolithic architecture of legacy chains. They can instead, work with various kinds of execution layers depending on the needs of the application they want to deploy (ZK or optimistic execution), the runtime (EVM, WASM, etc.), the purpose of the execution layer (general purpose or application-specific) and the underlying network used for DA and settlement. Immediately, they have ways to leverage the best of various different solutions.

Modular design has been hugely influential as we build Altlayer and our suite of Rollups-as-a-Service products. We want devs, entrepreneurs and enthusiasts to know they can get the best of both worlds: combining the security of a Layer-1, the customization capabilities of appchains, along with the flexibility and affordability that we offer with rollups – all now possible under the modular infrastructure that is gaining so much traction.

Sponsored