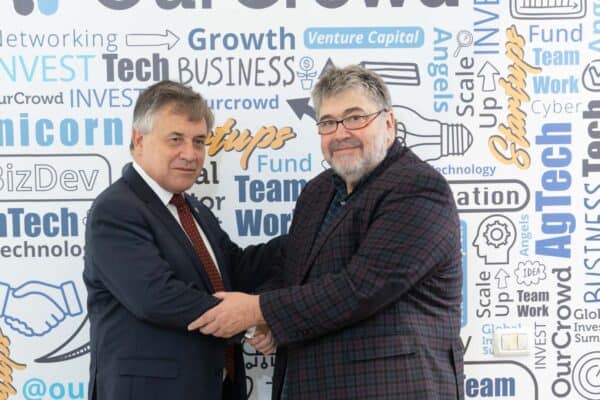 OurCrowd, one of the largest digital marketplaces providing access to capital for private firms as well as investment opportunity for smaller investors, has signed a Memorandum of Understanding (MoU) with the government of Uruguay.
Under the agreement, OurCrowd will partner with the Ministry of Industry, Energy and Mining of Uruguay (MIEM) on a tech incubator in Uruguay as part of the Uruguay Innovation HUB Program (UIH).
Signed earlier today, OurCrowd founder and CEO Jon Medved commented on the agreement, stating they are delighted to be moving forward with Uruguay on building ties between Israel and Latin America.
"Uruguay is an excellent choice for building an incubator and strong presence in this dynamic regional market, which shows continues strong signs of growth," said Medved.
The signing of the MoU took place at OurCrowd's offices in Israel with Medved and OurCrowd's head of incubators Ori Sobovitz, joined by Uruguay's Minister of Industry, Energy and Mining, Omar Paganini.
Uruguay hopes to boost its activity as a tech innovator and entrepreneurship hub with the assistance of OurCrowd. The country seeks to step up its ambitions and compete at the regional and global level. Uruguayan President Luis Lacalle Pou commented when the program was announced that he envisions his country becoming a Latin American hub for innovation. Israel has long been known as the "innovation nation" due to its robust entrepreneurial activity that has captured the attention of policymakers around the world. Many policymakers have traveled to Israel to learn how to emulate the activity. Today, most big tech firms and top VCs have a presence in Israel due to their entrepreneurial success.
The Uruguay Innovation Hub is said to be a "semi-private and cross-institutional program," overseen by the National Agency for Research and Innovation (ANII). The entity will provide support for startups as well as looking to match investors with promising young firms.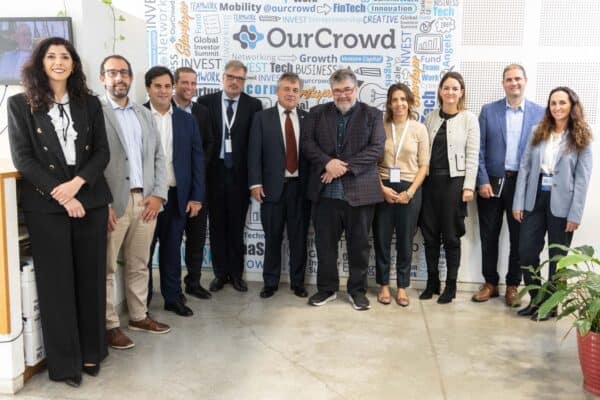 Minister Paganini said they are "thrilled" with the connections between the two countries as Uruguay is ready to take the leap in private markets expected to make a regional impact with global potential.
"We have a thriving and mature technological ecosystem that serves as the foundation for the development and testing of new products and strengthens our innovative position. In the same sense, the economic, social, institutional and legal stability of the country provides certainty and confidence to attract long-term investment."
Sobitz noted that OurCrowd currently operates five government-supported incubators – four in Israel and one outside the country in New Zealand. He said that OurCrowd aims to bring the same model to Uruguay to create a springboard for success across Latin America. OurCrowd reports that it has engaged with over 60 startups within its programs.

OurCrowd plans to provide its experience and expertise in the incubator sector and its global support network of investors and individuals with sector expertise.

OurCrowd allows smaller (accredited) investors to back private firms across a range of industries. While highly active in the hot Israel startup scene, OurCrowd backs firms globally allowing investors to participate in securities offerings alongside big-name venture capitalists and corporate investors. OurCrowd has investors from 195 different countries registered on its platform.

Sponsored