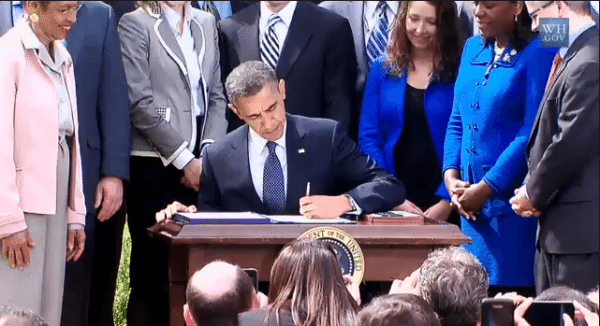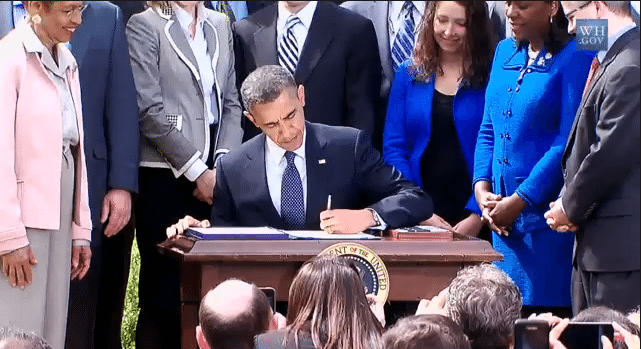 The JOBS Act of 2012 was signed into law eleven years ago, on April 5, 2012. While it took some time for the various acts to become actionable – with Title III Reg CF not going into effect until 2016, the bipartisan act of legislation is a notable win crafted by both sides of the fence and signed into law by President Barack Obama.
The legislation approved three iterations of online capital formation – or investment crowdfunding (the term equity crowdfunding is too narrow and does not do the law justice).
Title II took old Reg D and gave it an update by creating an option to raise money online. Reg D 506c (versus old Reg D or Reg D 506b) allows firms to raise an unlimited amount of funds while promoting the offering, or general solicitation, via the Internet. The caveat is that the exemption is only available for Accredited Investors who must be qualified prior to participating in a securities offering.
Title III, or Regulation Crowdfunding (Reg CF), initially allowed issuers to raise up to $1.07 million from both accredited and non-accredited investors. In 2021, Reg CF was expanded as regulators acknowledged the funding cap was too limited, with many startups raising early-stage funding rounds for multiple millions or over $10 million.
Title IV or Regulation A (Reg A+) took a moribund exemption and made it workable. Already in existence, Regulation A was a failed path to raising capital until policymakers polished the securities exemption to allow it to bypass state blue sky laws for primary issuance. This removed a significant hurdle and cost for the exemption (although states did not like losing their power and erroneously fought the change and lost). Reg A+ includes two Tiers – I and II – with issuers able to raise up to $75 million under Tier II (increased from $50 million to $75 million in 2021). The exemption has been described as a "mini-IPO" due to the need to have the SEC qualify offering documents prior to a raise along with the option to trade the securities on an exchange or ATS immediately upon issuance.
Hard to believe this was 11 years ago! Happy Anniversary JOBS Act! A true bi-partisan act by our government to support startups and small businesses … and to think of all the jobs created and supported! Well done to the Investment #Crowdfunding industry! #TeamEffort pic.twitter.com/uW4NscjcYI

— Sherwood Neiss – Investment Crowdfunding (@woodien) April 6, 2023
The JOBS Act of 2012 also had several other acts that have benefitted issuers.
Title I allows Emerging Growth Companies or EGCs to file a confidential draft registration statement to pursue a public offering. This makes a lot of sense because who wants your competitors to know everything prior to a public offering, or maybe you change your mind along the way.
Title V and VI are probably the least known aspects of the JOBS Act, but this part of the legislation increased the threshold for when you are required to register securities.
If you are interested in a deeper dive, more information is available here.
Since becoming law, the JOBS Act has helped smaller firms raise billions in growth capital, supporting tens of thousands of new jobs while fueling innovation and prosperity. This includes historically underserved segments of the population as well as parts of the country that are not located near entrepreneurial hubs.
In 2022, small businesses using Reg CF raised $506.7 million. The SEC reports that during their reporting year (July 1, 2021, to June 30, 2022), Reg A+ issuers raised $1.8 billion, and Reg D 506c raised $148 billion.
The economic benefits should be clear to all. Yet today, it seems unfathomable that Congress could pass similar legislation (some have tried) even when most people support entrepreneurship and access to opportunity for all. Policymakers should be looking to build upon success instead of advocating for greater government control and costly limitations. But when have we ever seen a politician letting facts get in the way of their personal ambitions?
Related.
JOBS Act 4.0: Improving the Regulatory Environment for Entrepreneurial Capital Formation
SEC Small Business Capital Formation Advisory Committee Tells Commission to Add Sophistication Option for Accredited Investor Qualification, Cautions on Undermining Reg D, More
Sponsored