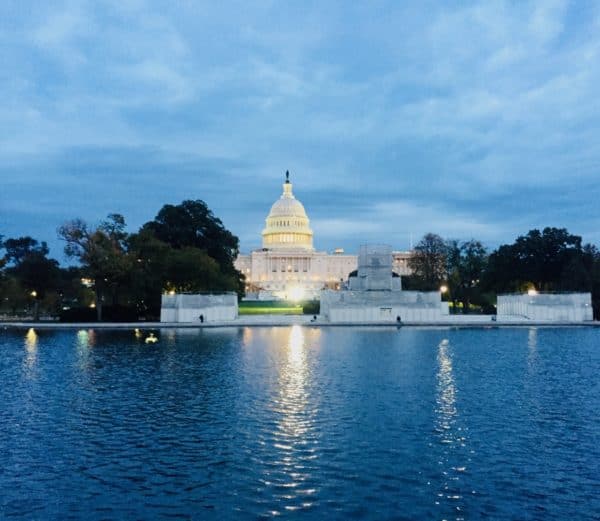 Tomorrow (April 19, 2023), the Subcommittee on Capital Markets will hold a hearing entitled A Roadmap for Growth: Reforms to Encourage Capital Formation and Investment Opportunities for All Americans.
The hearing memo notes that there are two ways to access capital – a public offering or a private offering under an exemption. As pursuing an initial public offering (IPO) is very costly, time-consuming, and requires expensive compliance on an ongoing basis, most firms raise capital first in private markets. In recognition of the need to improve access to capital, the bi-partisan JOBS Act of 2012 was signed into law during the Obama administration.
As policymakers have aggressively increased regulation, firms have acted accordingly, seeking to remain private for as long as possible. This has led to a decline in the number of publicly traded firms. To quote the memo:
"The number of new businesses entering public markets through an initial registration of publicly traded securities (or IPO) with the Securities and Exchange Commission (SEC) has declined, except for a surge in 2021 driven by an increase in the number of IPOs by special purpose acquisition companies (SPACs). The U.S. has recorded several of its worst years on record for IPOs, while costs businesses incur to go public have doubled since the 1990s. According to some reports, "Investment bankers, lawyers, and auditors collectively charge millions of dollars to prepare the lengthy registration statement that must be filed with the SEC before shares can be sold."
Under the JOBS Act, securities crowdfunding was legalized under three exemptions (Reg CF, Reg A, and Reg D 506c). While these new exemptions improved capital markets, barriers remain that impede smaller firm growth undermining the country's ability to compete globally.
"Committee Republicans believe that entrepreneurs and founders should raise money with as little friction as possible. As a result, Congress and regulators must adopt common sense, forward-thinking policies that reduce barriers and increase access to capital raising opportunities for American entrepreneurs. By providing companies and entrepreneurs options to raise capital, we will increase American competitiveness, economic growth, and job creation."
The hearing memo has listed several draft bills designed to improve the capital market ecosystem. Several have been reviewed in the past without success.
The witnesses currently scheduled for the hearing include:
Joel H. Trotter, Maryland Securities Commissioner, on behalf of NASAA
Rodney Sampson, Executive Chairman and CEO, Opportunity Hub
Henry Ward, co-founder and CEO, Carta
Brandon Brooks, Founding Partner, Overlooked Ventures
Melanie Senter Lubin, Maryland Securities Commissioner, on behalf of NASAA
In prepared testimony, Carta CEO Ward states:
"A policy framework that expands investment opportunities will not only drive innovation, but also wealth creation for more people. However, in the private markets, these opportunities are largely reserved for institutional or wealthy investors. Most individuals are generally prohibited from participating in the private markets by narrow accreditation standards largely based on wealth and income thresholds. The United States is built on the premise that the only barrier to opportunity is one's willingness to work for it. This country does not preclude opportunities based on circumstance or socioeconomic background. Through work and determination, anyone has the opportunity to do almost anything—go to college, build a company, even run for president—except for when it comes to investing in the private markets. With few exceptions, unless an individual investor is wealthy, this country's most innovative and transformative companies are off-limits."
Ward advocates modernizing the definition of an accredited investor, permitting better access to private markets while allowing the ability to invest in private funds via retirement accounts.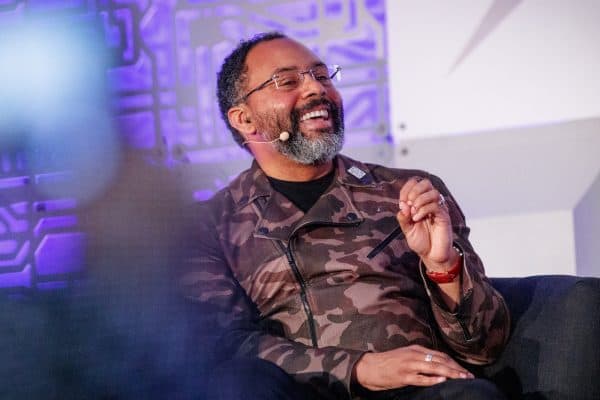 Sampson, a long-time advocate of improved access to capital and opportunity, states that he has voted Democrat in every election since 1991, but he supports the passage of Republican legislation that reduces barriers for both investors and issuers.  Sampson adds his voice to changing the definition of an accredited investor, stating:

"To scale, succeed and sustain, Congress and the SEC must make it easier, not harder, to become an accredited investor in America. I personally commit to work with Congress, this committee and the SEC to safely expand and equitably diversify the existing pool of investors in the private."

Brooks is another proponent of incorporating changes that boost economic growth and opportunity:

"Improving access to capital for small businesses is crucial for economic resilience, as small businesses are major contributors to job creation and economic growth. According to the Small Business Administration, small businesses employ nearly half of the U.S. private sector workforce and are responsible for 65% of net new job creation. However, access to capital remains a significant challenge for small businesses, especially those in underserved communities."

Sampson, Brooks and Ward support other pro-entrepreneur and pro-investor legislation. But while the three proponents support the democratization of opportunity, NASAA representative Lubin will take an opposing position on these issues. NASAA has long focused on the need for greater investor protection and more regulation, with a stubborn belief that more regulation is always better.

The Securities and Exchange Commission, under the leadership of Chair Gary Gensler, has been described by some as the anti-capital Formation Commission. Of the many rules proposed by the SEC, none aim to improve access to capital, and its ambition to make Reg D more rigorous and raise the hurdle to be deemed accredited is an attempt to swim against a bi-partisan desire to help underserved markets. Perhaps Congress can chart a more business and investor-friendly direction.

The hearing is scheduled to commence at 2PM ET and will be live-streamed on the Committee's website.

Sponsored