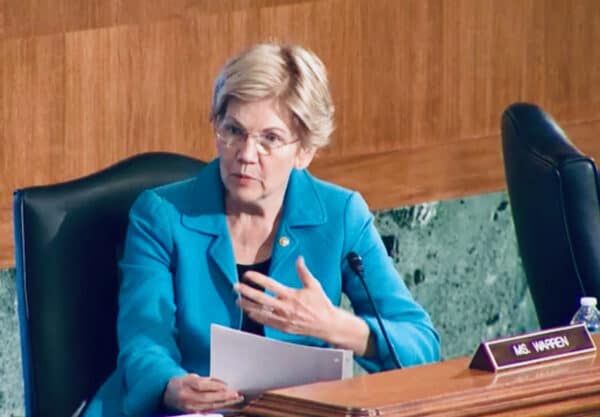 At the end of 2022, Senators Elizabeth Warren and Roger Marshall partnered on a bill targeting the digital asset industry. The bipartisan legislation, the Digital Asset Anti-Money Laundering Act, seeks to  close "loopholes in the existing anti-money laundering and countering of the financing of terrorism (AML/CFT) framework and bring the digital asset ecosystem into greater compliance with the rules that govern the rest of the financial system."
This past week, Warren and Marshall indicated they were re-introducing the bill in the new Congress.
During a hearing of the Senate Armed Services Committee, Warren revealed the intent to try and get the bill through Congress once again. Warren believes that crypto is "now the method of choice for countries to evade sanctions so that they can fund weapons programs, support spying, and promote cyber attacks."
She points to rogue nations like Russia, North Korea, and Iran, who she claims have moved $8 billion in crypto. She said that North Korea used the funds to develop its nuclear weapon program.
Regarding Iran, Warren said that a 2021 study found that nearly 5% of the world's Bitcoin mining takes place in Iran – supported by Chinese money.
As for Russia, she described the pariah nation as "ransomware central."
"Our bill is not about SEC regulation or cracking down on crypto investor scams, although I think we need to do that. Our bill is about law enforcement and national security and keeping our country safe," stated Senator Warren.
The legislation is viewable here.

Sponsored