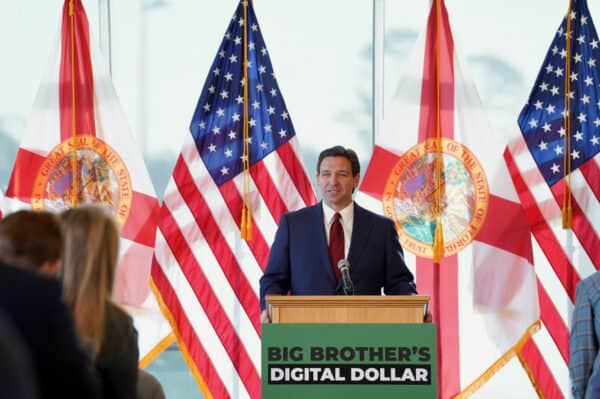 Yesterday, in a Twitter Spaces interview which was delayed due to overwhelming interest, Florida Governor and candidate for President Ron DeSantis expressed his support for Bitcoin while re-iterating his opposition to central bank digital currency (CBDC). Florida has passed a law that they do not accept CBDCs as it will infringe upon people's privacy.
Desantis said he is supportive of Bitcoin and innovation in the digital asset sector, which others do not support – because it is beyond their control.
David Sacks, the interviewer of DeSantis, asked the Governor about supporting crypto and blockchain firms (not the scammy ones like FTX) that are currently being chased out of the country. "These guys are basically begging for a framework," said Sacks.
Desantis said that you have every right to do Bitcoin.
"The only reason these people in Washington do not like is because they don't control it. And they are central planners and they want to have control over society. Bitcoin represents a threat to them."
Desantis added that "they" are trying to regulate it out of existence. He voiced his opposition to any legislation that may ban Bitcoin while lambasting the "bureaucracy doing it on their own."
"We have to return the government to the people and their elected representatives," said Desantis. "As President, we will protect the ability to do things like Bitcoin."
Desantis did not comment on Dogecoin, to the chagrin of Elon Musk.
Desantis also discussed his policy about no discrimination from big banks, which may use purchase data to debank individuals deemed to be doing things not aligning with certain social movements.
You may listen to the interview here.
@GovRonDeSantis announced he's running for president on Twitter. This was by far the biggest room ever held on social media. Twitter performed great after some initial scaling challenges. Thanks Twitter Team for adapting so quickly to make history!https://t.co/mTJ2INQ1Y7

— David Sacks (@DavidSacks) May 24, 2023
Sponsored