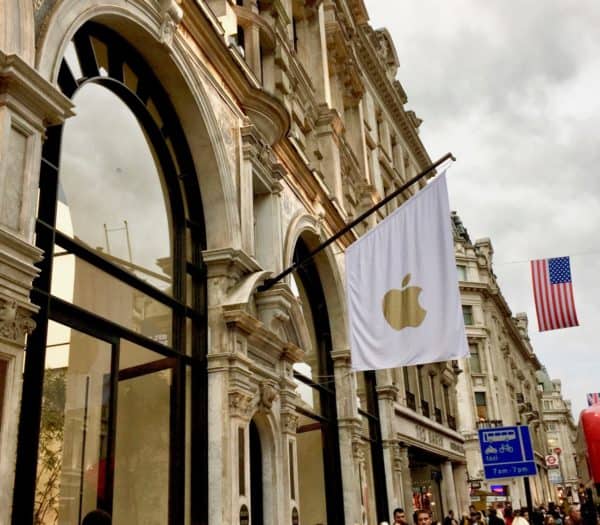 Apple (NASDAQ:AAPL) is extending its Fintech services by enabling real-time connections to bank accounts in the UK, and displaying balances in the Apple Wallet. The UK has emerged as a leader in open banking technology, which means financial firms are required to provide access to user information at the request of the account holder. Typically, there is an API structure to streamline the process.
According to 9to5Mac, Apple is "soft launching' the service in advance of iOS developer beta of 17.1. For users that have an Apple Card that is connected to a bank account, more information will be made available.
Supporting banks include two prominent Fintechs or digital banks – Starling Bank and Monzo. Traditional banks participating in the program include HSBC, Barclays, RBS, and Lloyds.
Apple is, in many respects, the largest Fintech in the world. Apple Pay has been hugely successful, and the Apple Card has become very popular in the countries where it is available. Recent rumblings indicate that Apple was planning to roll out stock trading prior to the market tanking. This is when Apple moved to offer higher interest rate savings accounts for its users as a bit of a pivot.
Apple already offers a BNPL or Apple Pay later product, and its wallet can incorporate cards from most issuers.
You can anticipate more financial services going forward as the digitization of finance will not slow down unless policymakers impede progress – a serious risk as old banks have a lot of political clout they are quick to leverage.