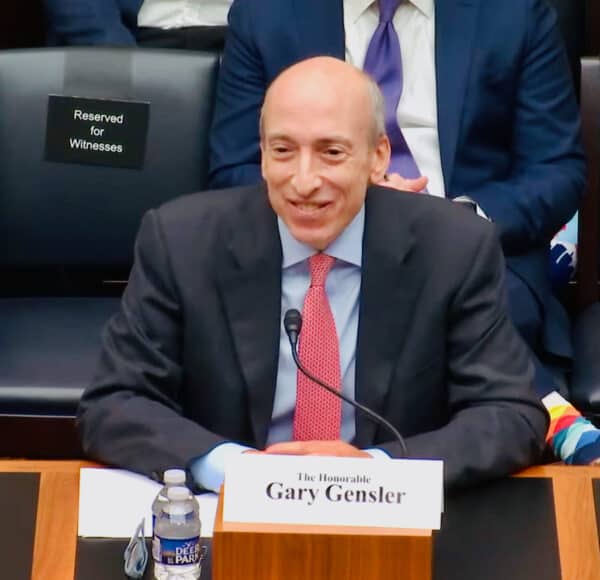 Congressman James Comer, Chairman of the House Committee on Oversight and Accountability, may subpoena documents from the Securities and Exchange Commission (SEC), if the Commission does not provide information regarding their social agenda, which is deemed to be beyond the purview of the securities regulator.
Under the leadership of SEC Chairman Gary Gensler, the Commission has taken a very activist approach, veering from its capital formation and efficient markets responsibilities to tackle social issues falling under the ESG or Environment, Social, and Governance category. The Commission is currently considering new rules requiring public firms to disclose their "impact" on the environment – a nebulous metric at the very best. If the rules pass, an unknown cost will be thrust upon public firms, which will inevitably trickle down to private firms as reporting companies struggle to concoct data. At the same time, the rule will foster a new legion of bureaucrats, consultants, and advisors to provide green data.
🚨 The SEC is obstructing our investigation of its reported efforts to advance a progressive European climate & social agenda on American companies.@RepJamesComer is threatening a subpoena if the SEC fails to produce the requested documents. https://t.co/thE2PsfeTK

— Oversight Committee (@GOPoversight) October 12, 2023
In a letter sent to Chair Gensler yesterday, Rep. Comer reiterates a demand from this past June demanding the SEC's "development  of European social engineering initiatives disguised as disclosure and due diligence." The missive criticizes the SEC for dodging its responsibility for transparency and disclosure – the foundation of its mission.
"Despite the SEC's expectation of transparency and cooperation from registrants, your agency is delaying, misleading, and blocking access to the records…"
Comer sets a deadline of October 19, 2023, for the SEC to produce the documents, or he will move forward with a "compulsory process."
🚨NEW: Oversight Committee Chairman @RepJamesComer threatens subpoena power over @GaryGensler and the @SECGov in his latest letter.

Comer cites section 24G of the Securities Exchange Act which says nothing authorizes the Commission to withhold information from Congress. 👇🏼 pic.twitter.com/1dUoacLZAM

— Eleanor Terrett (@EleanorTerrett) October 12, 2023