SeedBlink, Europe's tech-focused venture investment and equity management platform, has introduced a series of product enhancements as part of its Fall Release.
SeedBlink is approved to operate across the EU under the new ECSPR regime. Based in Romania, the platform has expanded rapidly across the EU, with offices in multiple member states. SeedBlink also operates a secondary marketplace for securities issued via the platform, thus providing a near term liquidity path for certain issuers.
According to SeedBlink, the updates aim to "simplify and enhance the equity understanding and access processes for European companies and their stakeholders."
Andrei Dudoiu, co-founder and Managing Partner of SeedBlink, said:
"SeedBlink is determined to transform Europe's approach to equity ownership, bridging the gap between financial and intelligent capital. Unlike the thriving equity culture in the United States, Europe faces unique challenges. Our ongoing innovations are dedicated to revolutionizing equity access, management, and trading."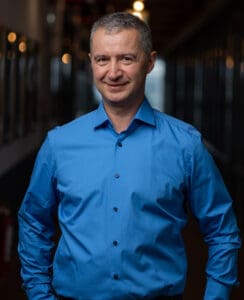 NimityLink, SeedBlink's Ambassadors program, "redefines traditional cap tables by seamlessly integrating numerous European stakeholders into a united community."
This referral initiative is "positioned to be a pilot for building an esteemed European network, grounded in traceable connections from paper to empowered communities."
As NimityLink ambassadors, participants will receive SeedBlink shares, actively contribute to the product's evolution as an extended team, enjoy complimentary membership in the SeedBlink Club, gain entry to the Tech Investors Academy, and secure an exclusive invitation within a community of distinguished experts.
The program is open until the end of November and invites founders, investors, and experts who can advise European startups to be part of it and bring the power of networks together.
The tools introduced by SeedBlink for empowering founders are:
Simulations – is Nimity's new tool designed "to offer entrepreneurs an easy way to preview the financial and equity implications of prospective funding rounds from dilution to outstanding options impact. Simulations translate complex financial dynamics into understandable, dynamic visuals, enhancing transparency in equity distribution and ownership structures.
Community Stars – was launched in September and serves as a cornerstone for early-stage startups graduating from technology and business accelerators."
The initiative aims "to connect innovative founders with their communities, providing crucial support during pivotal early growth phases."
Introducing EquiBot – In its beta phase, EquiBot is Nimity's AI-powered chatbot crafted to explain complex equity management concepts for founders and investors alike. Acting as an informational aide, EquiBot aims to educate users on equity-related intricacies, offering insights into the workings of SeedBlink and Nimity.
SeedBlink continues to modernize the access and trading of private equity "for individuals, and has refined the payments process, ensuring an intuitive, and secure experience."
Moreover, SeedBlink investors can now "track their complete portfolio on Nimity, even with externally held equity or startup securities."