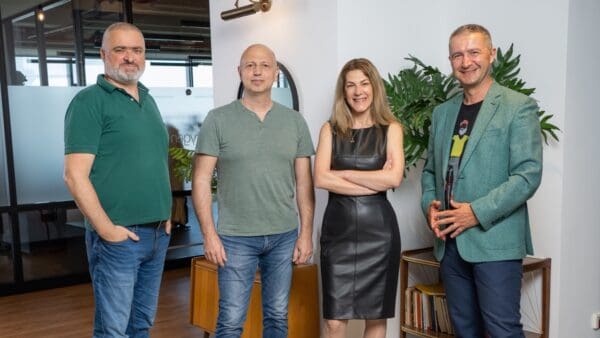 SeedBlink has been approved to provide investment crowdfunding across all EU member states. SeedBlink joins a handful of other platforms able to sell securities under ECSPR (European Crowdfunding Services Providers Regulation). SeedBlink noted that it is the first CEE country to be authorized under the relatively new rules. The company sought and received a regulatory license from the Romanian Financial Supervisory Authority (ASF).
Angel Hadjiev, Country Manager for Bulgaria at SeedBlink, said a new stage for pan-European investments has commenced, and their goal is to support both startups and scale-ups, contributing to the development of Europe as an innovation hub.
"The authorisation is a step forward for our company and further proof that we want to strengthen the entrepreneurial environment and protect investors as efficiently as possible," said Hadjev.
ECSPR went into effect in November 2021. Under the EU regulation, platforms must be authorized by a relevant authority in a single member state. SeedBlink noted that one important requirement of ECSPR is the Key Investment Information Sheet (KIIS) that each startup must prepare for each securities crowdfunding offering.  KIIS must include the risks of an investment, providing information about the project owners, investor rights and fees, and the types of instruments offered.
SeedBlink also mentioned that the regulation allows for the establishment of a secondary market where investors can resell their securities, through bulletin boards where buyers and sellers can find each other.
"We have started to apply for accreditation in the jurisdictions of the EU member states to obtain a European passport. SeedBlink offers investors the opportunity to safely invest cross-border in startups with European DNA, along with the strongest network of business angels and VCs. In addition to a clear protocol, the accreditation increases our capacity for co-investments with an investment between €100,000 and €5 million," stated Carmen Sebe, CEO of SeedBlink.
SeedBlink has positioned its marketplace as a co-investment platform where smaller investors can participate in securities offerings alongside professional and institutional investors.
SeedBlink reports that it has already raised more than €145 million for early-stage firms, having attracted over 63,000 individual investors from 73 countries. SeedBlink states that it has a portfolio of 255 funded European companies, including Bulgarian-linked Dronamics and Alcatraz AI.
SeedBlink adds that in less than 3 years, some investors have recorded liquidity events with returns ranging from 2.5 to 4.75X their original investments via its secondary market.
This past August, SeedBlink announced the acquisition of Symbid based in the Netherlands, one of the first EU securities crowdfunding platforms to provide services. By acquiring Symbid, SeedBlink is better positioned to provide services across the EU.