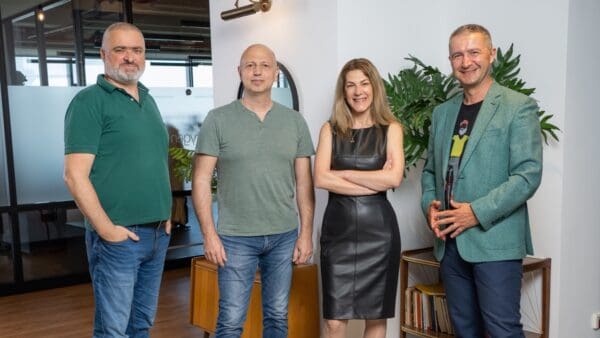 SeedBlink, a European securities crowdfunding platform that is based in Bulgaria but is expanding across Europe, has announced the launch of a secondary trading marketplace, thus providing liquidity for private securities.
SeedBlink received its ECSPR approval last fall, enabling it to solicit investors across all EU member states. Issuers may raise up to €5 million in a securities offering. Last summer, SeedBlink announced the acquisition of Netherlands-based Symbid – one of the earliest investment crowdfunding platforms in Europe.
According to a company statement, SeedBlink has been testing secondary transactions with a pilot program. The platform is bulletin board-based, allowing buyers and sellers to privately negotiate trades.
SeedBlink users may electronically register an interest in participating in the Secondary Market as a buyer or a seller on the platform, along with the trading information. The price can be negotiated between buyers and sellers through offers and counteroffers. SeedBlink will operate the marketplace once every three months due to the limited volume of shares. SeedBlink claims that it is the first CEE platform to launch a secondary market.
Other European platforms have provided secondary transactions for issued securities, with trading slowly growing in past years. Typically, an investor in a private firm must wait for a public offering or an M&A event to get liquidity, but private marketplaces have improved the liquidity equation.
SeedBlink founder and Managing Partner Andrei Dudoiu said that liquidity is one of the most sought-after features for individual investors.  He said that SeedBlink is "contributing to further democratizing the industry by elaborating on secondary investments."
"The platform's European tech-exclusive focus and the direct negotiation capabilities set it apart from other secondary markets. Together with a carefully selected pool of investors and tech enthusiasts, our offer consists primarily of VC-backed deal shares," said Dudoiu.
Angel Hadjiev, Country Manager Bulgaria at SeedBlink, said that Bulgaria's startup ecosystem is growing rapidly, and with their ECSPR license, SeedBlink can provide these private firms with greater flexibility in raising growth capital.

SeedBlink allows investors to participate in securities offerings for €2,500. The platform looks to provide capital to venture-backed firms, boasting collaborations with Bulgarian Eleven Ventures, LAUNCHub Ventures, Silverline Capital, and Vitosha Venture Partners.

Sponsored