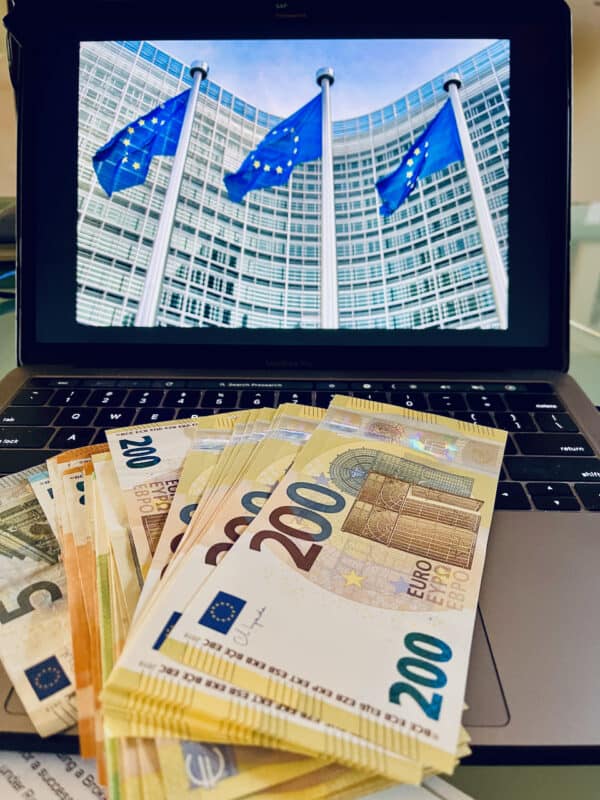 In probably the biggest move since new leadership took over at Crowdcube, the investment crowdfunding platform has acquired Semper to further its ability to enable secondary trading of crowdfunded securities. The terms of the acquisition were not revealed. This is Crowdcube's first acquisition.
The two Semper founders, Mathias Pastor and Balthazar de Lavergne, will remain with Crowdcube to operate the marketplace, focusing on both the UK and EU private firms. Crowdcube did not share when the transaction is expected to close.
For individuals and firms participating in the private securities markets, the ability to book a gain (or loss) is key. Typically, an investor must wait until there is either a merger or acquisition or maybe an initial public offering (IPO) to exit the investment. Today, the combination of increasing activity in private securities markets and the rise of technology that can enable liquidity prior to an M&A or IPO has allowed these investors to sell (or buy) these securities without needing to wait an extended amount of time.
Crowdcube announced in a blog post that the acquisition of Semper will "help more founders, employees, and early shareholders in selling their company shares before exits [like an M&A event]."
Launched in 2021 and based in London, Semper reports that it has enabled over €10 million of secondary sales for European private firms. Semper aims to make it as simple to trade private securities as it is to participate in primary issuances. The company says it is able to facilitate larger trades, or institutional sizes, from €5 million to €50 million.
According to the Semper website, the marketplace is focusing on companies valued at over €250 million. The company aptly states that private firms are seeking to remain private longer – this is largely due to the overly aggressive regulations that have been put in place by policymakers that have hampered public markets. Compliance requirements come with a significant cost, and today, much of the capital gain in private firms has been hoovered up by big money (VCs, etc.) before a private firm goes public, leaving less opportunity for smaller investors. Investment crowdfunding has provided a path for broader participation in these robust markets, of course, with the accompanying risk.
the purchase by @Crowdcube is not just a strategic move, but a natural evolution @MeetSemper
Semper stated that the purchase by Crowdcube is not just a "strategic move, but a natural evolution."
"Crowdcube has been at the forefront of pioneering a new approach to investing in tech companies, leveraging the strength of their communities. They understand what it takes to build a new standard, and immediately bought into our vision for a new convention around equity: one in which every mature private company will provide regular liquidity to its employees and early shareholders, further enhancing the strength and dynamism of the private market ecosystem."
Semper said they would be integrating tech and compliance expertise as they strive to make Crowdcube the leading brand in Europe for online capital formation of private firms.
Semper explained that secondary transactions have become an ubiquitous part of private markets, and they are part of a "fundamental shift" in this sector of capital markets.
Semper co-founder Balthazar de Lavergne said they started Semper to help private firms attract and retain top talent. Frequently, private firms will "pay" or provide ownership to key employees as an incentive to build value in the firm. This value can only be realized if there is an exit path and secondary transactions are vital to facilitate liquidity.
"We've built the infrastructure and networks across Europe for companies to offer liquidity to their team members and early investors; we're now excited to expand on those foundations by partnering with Crowdcube. Together, we can provide a wider range of liquidity solutions for European startups throughout their growth journeys, with participation from both institutional and retail investors," said de Lavergne.
We've built the infrastructure and networks across Europe for companies to offer liquidity to their team members and early investors; we're now excited to expand on those foundations by partnering with Crowdcube @MeetSemper
Crowdcube said the acquisition supports its position as "Europe's largest private market investment platform," having already helped 66 European firms raise more than €70 million." Crowdcube was one of the first platforms operating in the EU to gain ESCPR approval under the new rules. Crowdcube has long operated an EU presence in Barcelona, Spain.
Crowdcube has been facilitating secondary transactions for some time now, but the new tech stack should help to drive growth and fuel interest from both primary issuers as well as already established firms that have not raised capital online from the investment platform. Crowdcube shared that secondary transactions have increased "sharply" in the past year and a half.
The potential to create the largest private market investment platform in Europe is vast, and we are just getting started," said Crowdcube co-CEO Bill Simmons. He added that Semper excels in secondary trading, and the acquisition complements their existing liquidity solution.
Crowdcube added that by adding Semper to its platform, retail investors will now be able to invest alongside institutional investors, accessing some of Europe's most promising startups.