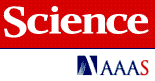 A Crowdfunding Science event will be held by Science/AAAS Custom Publishing Office.
Titled "Crowdfunding Science: Appealing to the online community for research money" this event is scheduled to be held on January 29th. A brief description is below:
With federal and state funding for science on the downward trend, many young scientists are bypassing the grant writing process and appealing directly to the public via the Internet for money to support their research. Crowdfunding, as it is known, holds huge potential for scientists who can effectively capture the imagination of the public and get them to open their wallets in support of science. In AAAS MemberCentral's webinar "Appealing to the online community for research money", we'll look at #SciFund Challange, a website that helps researchers get their projects funded by the public, and we'll also hear from two scientists who successfully funded their projects via the crowd. We'll find out what they learned along the way, share tips on how to reach your funding goal and give you an opportunity to ask the panelists questions.
Interested parties may register here.