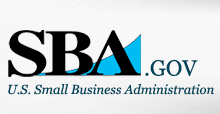 The U.S. Small Business Administration will host a series of webinars in recognition of the seventh annual National Entrepreneurship Week.  The emphasis will be on how the next generation of small business owners can leverage crowdfunding as an alternative finance option to start and grow their businesses.
WHEN:         February 19-21, 2013, daily at 3:00 p.m. (ET)
WHO:           Webinar topics and presenters are:
                      Jay Goth, Business Consultant
                     TriTech Small Business Development Center (SBDC)
                     Topic: Crowdfunding – Pros and Cons
                     

Tuesday, February 19 at 3:00 p.m.
                      Kevin Lehman, CEO and Co-Founder
                      Three Revolutions
                      Topic: Crowdfunding Innovation
                     

Wednesday, February 20 at 3:00 p.m.
                       Ryan Finch, General Manager
                       Raleigh City Farm
                       Topic:  Kickstarting an Urban Farm
                       

Thursday, February 21 at 3:00 p.m

.
HOW:             Audio Conference Login Instructions

1.  Dial the AT&T Connect Teleconference

Toll-Free Number – 1-888-858-2144

2.  Enter your AT&T Access Code

– 4259370 (press the # key)

                        Web Conference Login Instructions

1.  Login at www.connectmeeting.att.com

2.  Enter "Meeting Number" 1-888-858-2144

3.  Enter "Access Code" 4259370

4.  Enter "Email Address, First and Last name"

5.  Click Submit

6.  Click Participant

7.  Click Participant Application (Recommended)

8.  Click "Enter" Event

9.  Click Dial-In/Already Connected by Phone

(Close the Telephone Connection Instructions pop-up box)

System Requirements:

To set up the AT&T Connect Participant application, a user's PC must run either Windows 7, Windows XP, Windows 2000, Windows Vista, Mac OS X 10.8 or Mac OS X 10.7 with either Internet Explorer 7.0 (or higher) supported.  AT&T Connect does support the Chrome, Safari or Firefox browser.

Note:  The phone number is the "meeting number" when logging in to https://www.connectmeeting.att.com.

A separate telephone line is needed for the conference call-in portion.

For assistance with AT&T Connect Web Conference Service, contact AT&T Connect Customer Care at 1-888-796-6118.

National Entrepreneurship Week (February 16-23, 2013), hosted by the Consortium for Entrepreneurship Education celebrates the heritage of entrepreneurship in America and of entrepreneurship education for the next generation.  For details on this and other events, visit the National Entrepreneurship Week Website at www.entre-week.org/.

Sponsored Links by DQ Promote