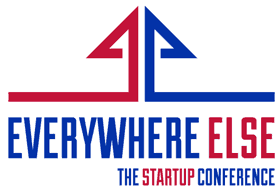 From the Return on Change blog…
We have another great video for folks interested in learning more about investment crowdfunding. This time, the RoC Team went to the Everywhereelse.co Startup Conference in Memphis, a rousing success that featured tons of amazing startups based in cities outside the traditional VC hubs of New York and Silicon Valley. Other than enjoying some amazing Southern comfort food and taking a trip down memory lane with the groovy, nostalgic tunes of local DJ and soul man Raiford, CEO Sang Lee participated in a highly interactive crowdfunding panel that featured some very pressing issues brought up by the audience.
The panel provides excellent insight into crowdfunding's legal development as well as the various ways that portals can protect investors. The ultimate message everyone can take away from this conversation? Deregulate, establish best practices, and preserve the spirit of the JOBS Act. It's become increasingly apparent that we need to trash all the red tape and foster creative startups that can provide innovative solutions to some of the world's most pestering problems. After all, this nation was built on entrepreneurship; it's only fitting that we attempt to revitalize the economy by jumpstarting the startup ecosystem.
But enough ranting. The video says it all. It's a brief but super informative clip, so make sure to check it out! Kudos to the crew at Nibletz for organizing such an amazing event!