MORE than 170 WA projects have been listed on crowdfunding site Pozible since its inception in 2010, founder Alan Crabbe said.
And West Australians have enjoyed more luck than the rest of the country, with 56 per cent of projects listed reaching their funding target, compared with an Australia-wide average o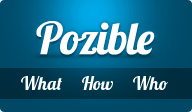 f 52 per cent.
Crowdfunding is an internet phenomenon that started in the US and allows users to advertise projects for which they are seeking funding.
The idea is for projects to get off the ground through a big number of small donations from anyone interested.
Developers will often offer rewards for people who donate if their projects get off the ground.
Andy Tompkins, founder of Australian crowdsourcing website iPledg, said the average success rate for projects in the US was about 45 per cent.
Read More at PerthNow