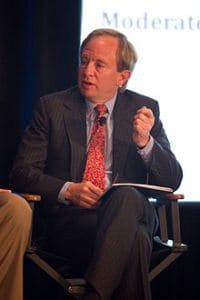 In an opinion piece on the pages of NYTimes, journalist / banker and former Obama Administration "Car Czar" attacks legislation promoted by his former boss:  The Jobs Act of 2012.  Titled a "Sneaky Way to Deregulation, Ratner goes directly after one of the most significant parts of the legislation – crowdfunding.  To quote;
Most troublesome is the legalization of "crowd funding," the ability of start-up companies to raise capital from small investors on the Internet. While such lightly regulated capital raising has existed for years, until now, "investors" could receive only trinkets and other items of small value, similar to the way public television raises funds.
Ratner finishes up with the statement;
Although 25 Democratic senators and one independent, Bernie Sanders, opposed the legislation, it had broad support from business groups and from some research organizations like the Kauffman Foundation. The Obama administration signed on, convinced that the need to encourage start-up capital was great and that the legislation's shortcomings could be fixed during the implementation phase.

The largest number of jobs likely to be created by the JOBS Act will be for lawyers needed to clean up the mess that it will create.
Ratner fails to mention the fact that equity based crowdfunding is already happening outside the boundaries of the United States.  In fact Crowdfund Insider wrote recently about the success of our brethren in the UK; equity platform CrowdCube and how they recently surpassed £5,000,000 in funds raised.  Not a pence of fraud discovered as of yet.  Over 30,000 investors have purchased equity in small companies at an average amount of about £2.500 each.  Perhaps we should chalk this up to luck?  Or maybe the crowd is due more credit.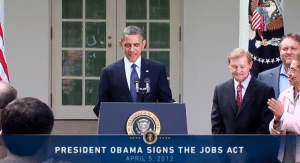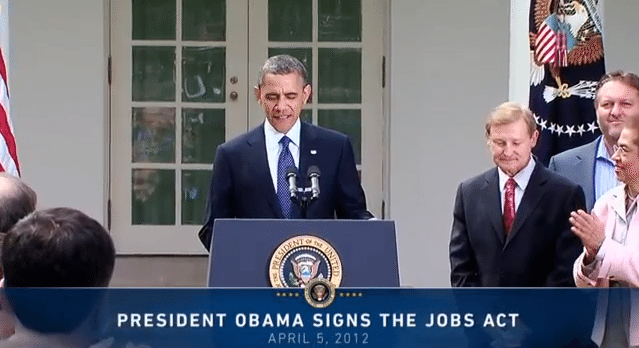 As we have pointed out in the past,  the finance industry – and Investment Banks – are not infallible.  Fraud occurs with regularity in the financial industry today.  The SEC toils constantly against these malfeasant actions.  Ratner himself has had a brush with ignominy having been embroiled in the New York Pension Fund Probe where he had to cough up a paltry $10 Million fine and was "banned from appearing "in any capacity" before any public pension fund in the state for five years".

Saving investors from themselves is a futile polemic.  Investors both large and small must be allowed to choose how they invest their own hard earned funds.  Of course they may choose to consume these funds in whatever fashion they decide.  But an opportunity to invest in a small company by purchasing equity, as opposed to one of Ratner's "trinkets" – is a very good thing.  There will always be risk in any investment but risk in itself should not stop crowdfunding.

Sponsored Links by DQ Promote