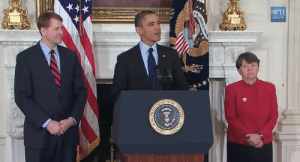 In stark contrast to the Senatorial theatrics associated with the confirmation of Defense Secretary Chuck Hagel, incoming SEC Chairman Mary Jo White has experienced a different process which was  more routine.  The confirmation hearing was held this past week on March 12th and was notable in the fact it was widely covered but passed by with tertiary notice from the press.
While there is much to do at an Agency which at times is known more for their transgressions instead of the hard labor they do in regulating our financial institutions it is still not clear how soon the SEC and Ms. White will act on the Jobs Act of 2012.  The past two Chairmen have pushed back on moving forward with the parts of the Jobs Act specifically because of the intricacies of monitoring the aspects of crowdfunding.  Ms. Schapiro, it was claimed, passed the buck to appease entrenched interests.  Ms. Walter, playing a transitional role, understandably is not in a well placed position to hit the throttle and forge ahead having only reigned for the past few months.  So now it is up to the incoming Ms. White.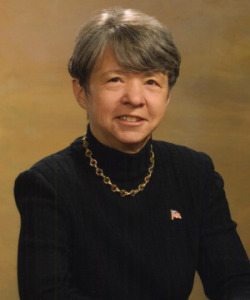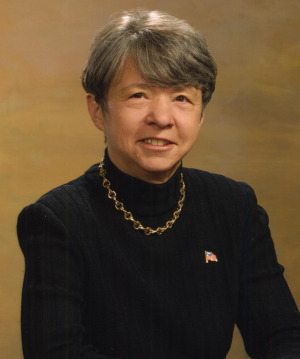 Ms. White is a highly capable and accomplished attorney.  Having worked both sides of the fence as a prosecutor – where she oversaw the prosecution of the Teflon Don John Gotti – and as corporate attorney tasked to protect the Wall Street elite from legal missteps.  Some of our elected representatives view this "revolving door" as sign of disfunction.  In the complex world of securities regulation one would think this perspective and diversity of experience would be of benefit in crafting regulations that impact millions.  So while it is not clear exactly how the regulatory oversite of crowdfunding will play out, Ms. White did state she supports the Congressional mandate to facilitate this disruptive alteration to capital formation.
To quote from DealBook which live blogged the confirmation hearing,
Ms. White is fielding questions on the so-called JOBS Act, a deregulatory law championed by Republicans. She declined to say whether she personally supported the law, but confirmed that she would follow Congressional intent.
From "Too Big to Fail" onto the "Volker Rule" and "High Frequency Trading" – the SEC has much to address.  Corporations, Investment Firms and of course the Crowdfunding Industry all are fighting for priority.  So where does crowdfunding land? Perhaps the SEC should look at the evolution of equity crowdfunding in the UK – where private industry moved first and their regulatory agencies followed.  Equity crowdfunding has blossomed in the UK, The Netherlands and now Canada is looking to lap the Americans.  While the impact of this new form of capital formation may be muted at first, it should be clear the benefits will be felt wide and far for the domestic economy.  So hopefully Ms. White, once sworn in, will acknowledge the bi-partisan support of the Jobs Act and act swiftly to allow crowdfunding to take hold and alter capital allocation for the betterment of all.

Sponsored Links by DQ Promote