99Funding , a securities crowdfunding platform, has announced the launch of their equity crowdfunding site.  Currently only accredited investors will be allowed to invest through the 99Funding platform.  The site offers a secure, transparent and efficient market for investment crowdfunding.  Managing Directors Craig Goos and
Jim Dowd believe that crowdfunding is already changing the way start ups are founded and securities based crowdfunding will revolutionize private investment markets. 
The Jumpstart Our Business Startups or JOBS Act signed into law by President Obama in April of 2012 created a new class of exempt private offering —the crowdfunding exemption — that will allow companies to raise up to $1 million through investments from retail investors.  Private offerings have generally been restricted to small numbers of accredited investors.  Investment crowdfunding for the general public is on hold for now, awaiting the
promulgation of regulations by the Securities and Exchange Commission (SEC).
As Wall Street veterans, Goos and Dowd emphasize that investor protection is the predominant focus of the funding platform. "We have been working in regulated financial markets for over 20 years," said Dowd.  "We are not surprised that developing crowdfunding rules is taking longer than industry participants had hoped because we understand the complexity of the issues the regulators are facing.  Selling securities is not like raising money through donations or product pre-sales. Investor protection has to be the primary issue for the SEC and FINRA, since fraud is always a risk in the securities business."
The 99Funding platform has been securely engineered to mitigate risk for investors.  First, due diligence on the offerings is handled through a partnership with CrowdCheck, a company that provides transparency and investor protection for crowdfunding and online investments.  Second, each offering must be distributed by a registered broker-dealer, which will vet the issuer and the offering terms before listing.  This role will be handled by affiliate North Capital Private Securities Corporation, member FINRA and SIPC.  Third, BancBox Crowd provides secure payments and escrow services for all investors and issuers.  Investor cash balances and escrow accounts are FDIC-insured.  Finally, Continental Stock Transfer & Trust Company will provide stock transfer agency services to ensure that all transactions are efficiently processed and recorded.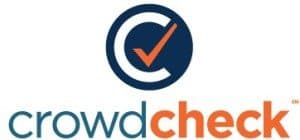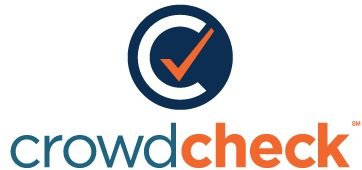 "We have a great team of business partners, all of whom have invested significant time and energy towards development of the investment crowdfunding market," said Dowd. "It is wonderful to be working with the team at 99Funding.  They have put a huge focus on investor protection and deal transparency, and it shows.  99Funding is showing the way forward for the industry and helping to assuage the concerns of those who are unsure about new investment vehicles," said Brian Knight, Vice President of CrowdCheck.  "We are pleased to be a partner for the 99Funding platform.  Jim and Craig's focus on investors is totally consistent with the finest in shareholder services," said Steven Nelson, President and Chairman of Continental.  Sanj Goyle, CEO of BancBox Crowd said, "Our relationship with the 99Funding team has been very constructive.  We think of Jim and his team as key partners in this developing industry, and our collaboration has no doubt resulted in a more robust BancBox Crowd tool set."  99Funding has also partnered with Crowdnetic, a leading provider of market data solutions and funding portal platform technology.  Luan Cox, the Founder and Chief Executive Officer of Crowdnetic said, "99Funding was one of our early partners.  Coming from the traditional securities market, they were quick to recognize the value that Crowdnetic brings to the emerging crowdfunding

market."

99Funding is not the first private investment platform that Goos and Dowd have managed.  The two worked together at Bear Stearns to develop the HedgeSelect platform, one of the first open architecture platforms for hedge fund investing.  In 2008, Goos left to run the alternative investment business for UBS Wealth Management, and Dowd left to found North Capital.  Dowd notes, "We believe that crowdfunding will develop like other securities markets, with standardization of terms and eventually, syndication of deals among multiple platforms.  If the market evolves as we expect it to, the opportunity for investors and issuers will be huge."

Sponsored Links by DQ Promote