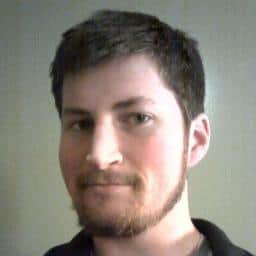 UPDATE: No more Kickstarter… see what platform Soylent launches on here
Rob Rhinehart recently set out to replace all of his meals with a beverage that delivered everything his body needed to survive and thrive. His now-famous blog post has gone viral, with follow-ups appearing on sites like Business Insider and Vice.
Rhinehart's frustration with food lies in the monotony of cooking and the high cost of eating healthy. From his blog post…
Though Soylent is experimental, the results are reproducible. I am very optimistic about the future of this idea. After the 30 days experiment, I decided I got some good data and I was going to eat whatever I wanted. This past month 92% of my meals were soylent.

… Perhaps this does not constitute the ideal diet, but I am quite confident that it is healthier than any easy diet, and easier than any healthy diet. I'm touched so many people are concerned about my intake of possible unknown essential nutrients. No one seemed to worry about me when I lived on burritos and ramen and actually was deficient of many known essential nutrients. The body is pretty robust. If you can survive on what most Americans or Somalians eat, you can surely survive on Soylent. I'm no longer just surviving, though. I'm thriving.
He is in the process of trying to launch a Kickstarter campaign. According to his blog, he has submitted the project and is waiting for the final word from the Kickstarter curators. If it does get accepted, it is sure to be a lightning rod for criticism and praise alike. Many will be drawn to the idea of eating well for what he claims is a cost of $150 per month per person, but some nutrition experts express serious doubts and even concerns for Rhinehart's safety.
We'll be sure to follow up if the campaign does launch.
Have a crowdfunding offering you'd like to share? Submit an offering for consideration using our Submit a Tip form and we may share it on our site!