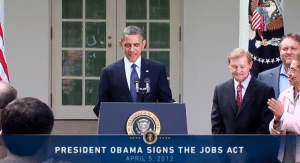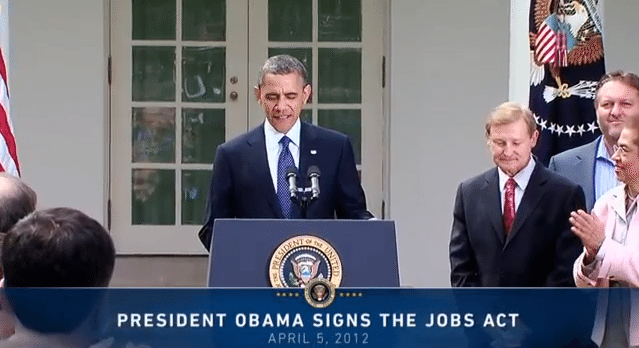 When lawmakers unveiled the carefully named Jobs Act a year ago, backers expected it to get caught up in the typical grind of Capitol Hill: vigorous debate followed by a long wait for a vote that might never happen.
Instead, the legislation sailed through — perhaps too fast. Even supporters say they expected more time to work out the kinks in the Jumpstart Our Business Startups Act, which aimed to help small, private firms raise money and grow so they could hire more workers.
Now, nearly a year after its enactment, major portions of the act are in limbo, and other parts have failed to measure up to the grandiose job-creation promises.