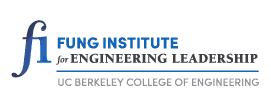 Fung Institute Estimate includes both Debt and Equity Crowdfunding for the US Market
Crowdfund investing will go live later in 2013. With the release of the proposed crowdfunding rules, a wave of small business and startup financing is expected to sweep the nation. In a first of its kind study, the Program for Innovation in Entrepreneurial and Social Finance, at the College of Engineering at the University of California, Berkeley released a primer on the size of market.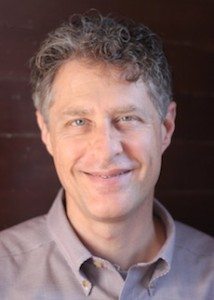 Professor Lee Fleming, Faculty Director of the Fung Institute, Academic Director of the Program and contributing author said, "While estimating the size of the future and currently non-existent market is a hazardous endeavor at best, we have presented a set of data, assumptions, and estimations that may prove useful. From the lenses of Angels, VCs and Small business lending we believe a market as large as $3.98B per year could rapidly evolve."
"While Venture Capitalist Fred Wilson added credibility to the concept of crowdfund investing by
predicting crowdfund investing could amount to a $300B market, we believe that the market size may be much smaller yet equally impactful" said Sherwood Neiss, co-founder of the Program for Innovation in Entrepreneurial and Social Finance and co-author of the size of market report. "The potential is not only measured in dollars funded but also in the numbers of business started and jobs created."
The Fung Institute for Engineering Leadership, based out of the College of Engineering's has a mission to establish the world's leading academic and applied research; teaching and policy regarding innovations in how entrepreneurs and small to medium sized businesses are funded. The Program for Innovation in Entrepreneurial and Social Finance was launched in November 2012 to study the impact of new financing mechanisms such as crowdfunding.
"Crowdfund investing could be a game-changer. This paper is the first of its kind to provide academic rigor to the initial sizing estimates of the crowdfund investing market that may become a very significant asset class over the next decade," said Jason Best, co-founder of the Program for Innovation in Entrepreneurial and Social Finance and co-author of the paper."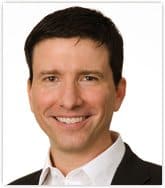 Crowdfund investing became federal law in April 2012 with the passage of the JOBS Act. The bill itself was one of the most bi-partisan pieces of legislation to come out of Congress last year. While new regulations for crowdfund investing are expected from the Securities and Exchange Commission (SEC) later in 2013, the new industry already has over 80 Internet crowdfund investing funding platforms being developed to apply for SEC approval.

Steve Stralser, professor of Entrepreneurship at Thunderbird School of Management in Glendale, Arizona and contributing author said, "The global potential for crowdfunding stands to be just as big if not bigger than the United States. This initial research is the jumping off point for further research."

The excitement for crowdfunding is emerging in a number of countries. Governments are considering it as one tactic to address their nations' most pressing socioeconomic challenges. The United Kingdom gave its seal approval with the Financial Services Authority (FSA) authorizing the first equity crowdfunding platform and Australia has had legalized crowdfunding for seven years, while the Italian parliament passed a decree legalizing crowdfunding in October 2012. The U.S. State Department, the World Bank, angel investor groups, incubators and investors in Latin America, European, Middle Eastern and African countries are exploring crowdfund investing and are seeking best practices and academic research on the topic.

Sponsored Links by DQ Promote