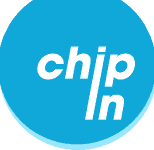 Pollinate Energy — a Sydney and Bangalore-based social enterprise NGO dedicated to using renewable resources to eradicate energy poverty in India -– has joined forces with ChipIn, a new Australian website designed to raise funds for Australian non-profits, to launch a new clean energy crowdfunding campaign.
The campaign will start by raising funds to establish five new mini-franchises to sell solar lighting kits to temporary tent communities in Bangalore, India.
Crowdfunding, with a little help from the internet, is fast becoming a popular way to fund NGO clean energy projects, and for people to do their bit to provide free renewable or energy efficient equipment to developing countries. But, as Justin Guay notes in his story today on RenewEconomy, not all of these campaigns are destined for success.
Monique Alfris, a Pollinate co-founder, says the funds raised in the ChipIn campaign will go towards an initiative that aims to ensure success, and avoid problems like misused, malfunctioning and ultimately abandoned equipment.
Read More at CleanTechnica