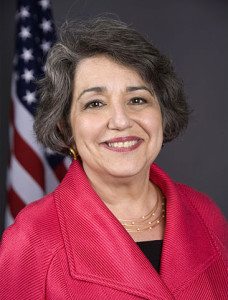 In a few hours, Elisse Walter will sit in front of members of the House of Representatives Oversight Committee to answer questions on why key elements of the JOBS Act are still in limbo more than a year after the Act was signed into law.
This comes after last week's hearings saw SEC staffers get grilled for the inaction of their commission. It is becoming clear that members of congress are growing impatient with the delays in capital formation reform.
At least some of this frustration probably stems from the frustrations of industry stakeholders who have worked extremely hard to build the underlying infrastructure of the crowdfunding industry, and often times in concert with the SEC. These stakeholders famously lobbied congress to get the JOBS Act drafted and passed. They now lobby congress for action by the SEC.
CFIRA, a group that lobbies on behalf of investment crowdfunding intermediaries, has asked anyone with an interest in investment crowdfunding to call their congressperson and encourage them to attend today's hearings, which are scheduled for 2 PM EST.
We'll have a wrap up of the proceedings immediately following.
I expect some fireworks similar to the last meeting, but keep in mind that Elisse Walter (who is the sole witness at today's hearing) is in the final days of her chairmanship. Soon Mary Jo White will take over, so it will be interesting to see how Walter responds to criticism. White may be the person in the best position to act upon feedback from congress.
The memo for today's hearing is below.