Taaleritehdas invests in crowdfunding service
Taaleritehdas has invested in first and leading open equity-based crowdfunding service in Northern Europe. Invesdor offers a service through which growth companies can sell new unlisted shares to the public.
Equity-based crowdfunding is a growing method of raising financing for growth companies. It is a great way for raising capital but also for executing an effective marketing campaign for growth companies. Equity-based crowdfunding allows individual people to pool their money together in order to support efforts initiated by growth companies.
"According to Taaleritehdas this new and growing form of financing is an interesting way to invest in unlisted companies. Taaleritehdas wants to be involved in developing the service, and thus also carry out its own mission of developing  the Finnish capital markets and increasing the Finnish ownership. At the same time, with this investment, we want to ensure the most suitable partner, with whom we can credibly build a new form of funding for Finnish growth companies", says Executive Vice President of Taaleritehdas, Karri Haaparinne.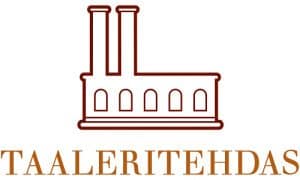 2,245 shares or 11.05% of Invesdor Oy's shares were transferred to Taaleritehdas Oyj's subsidiary, Taaleritehdas Asset Manangement Ltd with new share issuance as of 16.4.2013. The parties have agreed that the investment amount will not be published.

Invesdor offers growth companies a competitive alternative for raising financing

Invesdor offers an easy and understandable way to make investments in unlisted, small growth companies. Invesdor's crowdfunding service was launched in May 2012, after which EUR 360,000 has been invested through the service. Global equity-based crowdfunding market totaled $ 116 million in 2012.

"The reception for our service has been very positive. Both entrepreneurs and individual investors say that this is really an alternative funding service that was needed to complement traditional channels. The investment of Taaleritehdas strengthens Invesdor's position as a credible crowdfunding service provider for serious companies. We are greatful for this expression of confidence in our operations and we continue to build the best crowdfunding service for the Northern European market", says Co-founder of Invesdor, Lasse Mäkelä.

Sponsored Links by DQ Promote