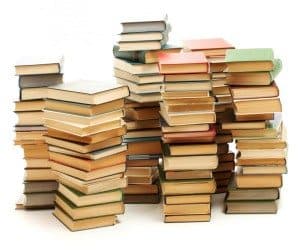 If you're doing it right, it's the toughest job you'll ever take on. You'll feel anxious, elated, irritated, grateful, frustrated, righteous and exhausted. You'll spend double shifts at the computer, Facebooking, Tweeting, sending out news releases and answering backer's queries. There will be hair pulling, interrupted by happiness dances. But thank the gods of publishing for Kickstarter!
If you're the creator of an independent comic — or any artist, or author — the Chinese curse "May you live in interesting times" could have been written about you in 2013. With today's technology, it's never been easier to write, illustrate, design, layout or print your book. But how do you do this and eat? Even creative types have mortgages. And once you have book in hand, how do you break through the "sound and fury" of the Internet to let people know about your soon-to-be bestseller?
Enter Kickstarter, the first-choice crowd-funding site for works of art and literature, and the place where creator-owned comics find love. My own project, Harry Palmer: Starstruck, is a sci-fi noir graphic novel and the latest chapter in the Starstruck series I've been doing with artist Michael Kaluta, off and on, since the mid-1980s. We'd previously worked through publishers — Marvel, Dark Horse and more recently IDW — but we really loved the idea of going directly to our fans. We reached our basic funding goal only a few days ago, so I thought I'd take time to share what I've been learning about surviving a Kickstarter campaign.