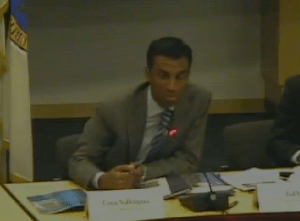 The SEC held another scheduled meeting, which was open to the public, regarding small and emerging companies including the Jobs Act and elements of crowdfunding.
The presenters included Robert Greifeld, Chief Executive Officer of NASDAQ OMX Group, William R. Hambrecht, Chairman and Chief Executive Officer of WR Hambrecht + Co., and Duncan L. Niederauer, Chief Executive Officer of NYSE Euronext.  A request for comments had preceded the event and a good number of comments had been received up to the day prior of this event.
Opening comments were delivered by M. Christine Jacobs and Stephen M. Graham, Advisory Committee Co-Chairs.  Director of  SEC Division of Corporate Finance gave comments as well as Lona Nallengara, Acting Director, SEC Division of Corporation Finance.

Hambrecht shared his experience with the Apple IPO and how Massachusetts banned the offering.  He stated that crowdfunding was a really good idea conceptually but also indicated his preference for requiring financial statements.  His comments focused on the need for capital for small companies and the fact that large banks are not interested in this nascent market segment.
Stats from the meeting
Small firms represent 99.7 percent of all employing firms in the US
Small businesses create 13 times more patents per employee than larger companies
5.7 million businesses have less than 500 employees
43% of those with less than 500 employees are unable to find sources of capital
Failure to secure financing has caused 32% of firms to reduce employees, 20% to reduce employee benefits
92% of job growth occurs after a company goes public… capital results in jobs in good times and in bad times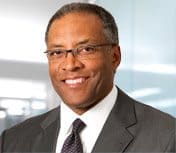 Greifeld reviewed the NASDAQ experience with their Nordic markets, secondary markets and small companies.  He discussed the need for market maker support for both trades and quotes in small and emerging companies.  He broached the topic of a pilot program to begin the process.  The subject of continuous trading versus a periodic call market was reviewed.

In summation it was determined that Graham and Jacobs would meet following this session to set priorities for their next meeting which is scheduled to occur on September 17th.

Lona Nallengara commented on the rule making for the Jobs Act including general solicitation and crowdfunding stating this is a priority as is other "Congressionally mandated" items.  Nallengara indicated there was no specific time table but they were working as hard and as quickly as possible.

As another participant stated towards the end, "Don't lose hope".

Sponsored Links by DQ Promote