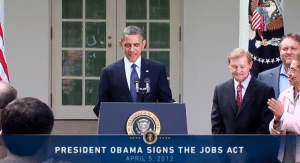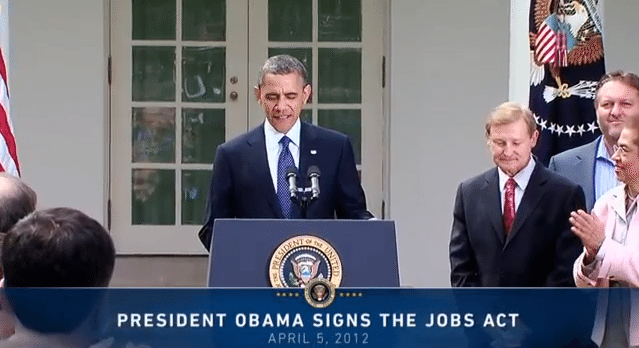 NEW YORK (MainStreet) —The first anniversary of the Jumpstart Our Business Startups (JOBS) Act brought unbridled criticism of its shortcomings, but those defending the initiative say it's still too early to appraise and, as the case may be, condemn. After all, the august plan to allow companies engaged in private offerings to solicit funds publicly has had no implementation from the Securities and Exchange Commission (SEC) on two main parts–Title II, which allows general solicitation of accredited investors, and Title III, which allows for the solicitation of non-accredited investors.
That's not stopping the population from passing judgment.
Americans largely feel the JOBS Act has had minimal impact to date, according to a GfK Roper Survey conducted on behalf of MainStreet. Just over 30% of survey respondents were aware of the JOBS Act. Of those, more than 60%, regardless of region, felt that the JOBS Act hadn't improved employment rates in their region.