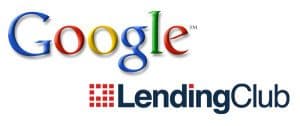 Google has invested $125 million into peer-to-peer lending platform Lending Club, placing a valuation of over $1.5 billion on the crowdfunding platform. The crowdfunding industry is abuzz, hailing this as a banner moment for crowdfunding stakeholders.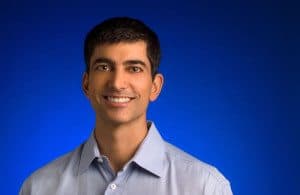 "Lending Club is using the Internet to reshape the financial system and profoundly transform the way people think of credit and investment," said Google's David Lawee. "We are excited to be a part of it." Lawee is Head of Corporate Development at Google.
Lending Club CEO Ralph Laplanche  "Few companies have such an in-depth understanding of the Internet as Google," he shared in this morning's press release. "We believe our relationship with Google will be very helpful in better serving our customers. We couldn't be more excited to have them on board."
The deal opens Google's vast resources to Lending Club. Lawee will take an observer role on Lending Club's board.
This is just the latest in a string of big bets Google has made on tech aimed at changing the world. Google continues to work on tech like self-driving cars and Google Glass. Recently they launched One Today, a donation crowdfunding app aimed at enacting social good. Now they're direct investors in one of the largest crowdfunding platforms in the world.
The investment is sure to be heralded as vindication for the crowdfunding industry as a whole.
Lending Club has enjoyed an insane rate of growth after having facilitated over $350 million in loans last quarter, bringing their total loans to over $1.65 billion since it's humble beginnings as a native Facebook application in 2007.
More coverage:
Readying For An IPO, Peer-To-Peer Lending Marketplace Lending Club Raises $125M From Google And Others At $1.6B Valuation: Techcrunch
Lending Web Site Gains a Shareholder in Google: DealBook
Google Makes Investment In Lending Club: Wall Street Journal