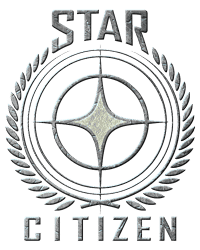 The video game industry has  been permanently changed with the advent of crowdfunding.  The big name and high dollar success stories continue to roll in. Star Citizen raised over $9 Million by combining a Kickstarter and self crowdfunding campaign. The Kickstarter project acted as a pretail / marketing initiative as well as a fund raising process which allowed "Roberts Space Industries" to migrate to the self crowdfunding project which has far surpassed the $2.1 Million raised on Kickstarter.
The Skullgirls crowdfunding on Indiegogo exemplifies the emerging strategy for the crowdfunding process.  Leveraging strong social network ties; setting achievable initial goals then retargeting with stretch goals ratcheting up the hurdles by setting new rewards and asking for the support of existing supporters.
Indiegogo currently has posted over 500 crowdfunding campaigns live on their site globally.  Flexible funding options is a strategic decision allowed by the platform.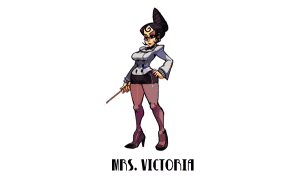 Kickstarter provides excellent statistics for their categories.  The Games category presently ranks as number two for funds raised – just after the every popular film and video category.  To date the platform has crowdfunded successfully 1656 game projects with 138 rasing $100,000 or more.  18 have raised in excess of $1 Million. Gaming has a solid success rate on the Kickstarter platform with an over 90% success rate. Kickstarter's own data professes that once a crowdfunding campaign raises over 20% of funds needed – the success rate climbs to over 80%.
Overall Kickstarter has raised successfully over a half a billion dollars.  $507 million to be exact and gaming has captured the bulk of it.  The category has successfully raised $112,300,00 or over 20%.
With numbers like that – and growing fast – it is not surprising the new entrants are entering the space.  The pure play game
crowdfunding platform GameLaunched recently powered up their platform.  Gamelaunched is a vertical platform that intends one offering a wide range of services for the international gaming industry.  They are supporting all platforms plus accessories and hardware.  The team consists of committed gamers which are available to assist developers in their efforts.  They have also incorporated a Marketplace where games or accessories can be sold directly to the masses.  While still in its infancy it is not unreasonable to see a shift from general platforms for those that cater to niche needs.
In Europe, Gambitious has successfully crowdfunded significant amounts for the gaming industry.  Train fever raised  €250,000 but as the US based platforms extend their reach outside domestic borders the competitive environment is changing in Europe as well.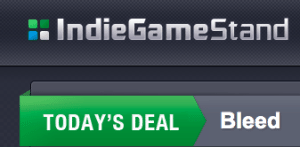 At least one platform that targeted the Gaming category has fallen prey to the overwhelming supremacy of the Indiegogo / Kickstarter duopoly.  8-Bit Funding originally wanted to focus on the world of games but found themselves unable to compete. In a message posted on their domain they acknowledged the many challenges and called out Kickstarter by name,
Everyone at IGM was very excited when we originally started managing 8-Bit, but unfortunately many factors led to us deciding to no longer support the platform. It quickly became apparent that the site needed some massive coding changes to operate up to our standards and compete with sites like Kickstarter.
With the popularity of Kickstarter being to much the team behind 8-Bit has pivoted and now is putting their energy behind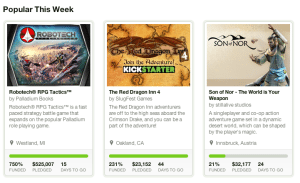 IndieGameStand which is spotlighting independent games.

There are other platforms in the gaming realm and certainly there will be others in the future.  The industry has embraced the benefits of crowdfunding and justifiably so.  While the tactics for successful crowdfunding games will continue to evolve, one thing is certain:  Crowdfunding for games is here to stay.

Sponsored Links by DQ Promote