In a push to grow their crowdfunding platform CircleUp has raised $7.5 Million in a Series A round of investment.  Led by Union Square Ventures (USV), other participants included Google Ventures, Maveron and Rose Park Advisors.
It is notable that Rose Park Advisors participated in this round as this is the investment vehicle for Clayton Christensen, the notable Harvard professor and author.  Christensen authored the seminal book "Innovators Dilemma" and has come to be the leading light in business theory regarding disruptive innovations.  Rose Park had invested in CircleUp previously in a seed round last year.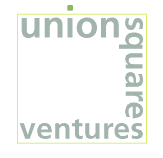 CircleUp was founded to support consumer entrepreneurs by connecting interested investors with growing consumer product and retail companies.
The CircleUp platform has partnered with registered broker /dealer WR Hambrecht + Co. which allows the platform to offer securities through WR Hambrecht.
As reported on the USV site, since last April, entrepreneurs have used CircleUp to raise over $10 million in equity.  Successful companies include Episencial, a producer of skin care products developed by its CEO, Kim Walls, a skin-care expert; Peeled Snacks, natural snack foods, founded by Noha Waibsnaider after working at a larger consumer products company; and Raen Optics, a maker of awesome eyewear started by two friends out of their boutique creative agency. These companies average over $1 million in yearly sales and more than 70% in annual growth.
CircleUp was co-founded by Ryan Caldbeck who worked in consumer product and retail-focused private equity at TSG Consumer Partners and Encore Consumer Capital and Rory Eakin a former consultant with the Boston Consulting Group.