This week YouveGotFunds.com announced via a press release that they had launched a crowdfunding campaign seeking donations for Amanda Berry, Michelle Knight and Gina DeJesus.
Berry, Knight and DeJesus were victims of Ariel Castro, a Cleveland man that kidnapped the three girls and imprisoned them in his house. The three girls were rescued this week and the story made national headlines. Check Google News for more details.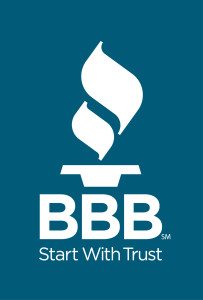 YouveGotFunds is a known entity in the world of crowdfunding. The Better Business Bureau, however, is cautioning consumers to use caution in general when seeking to contribute funds to the victims and their families.
A recent post on the BBB blog outlines why they are encouraging the public to be vigilant, stating that there is precedent for fraudsters taking advantage of events like those in Cleveland…
BBB Wise Giving Alliance has seen charity scams following all recent natural disasters and manmade tragedies, and encourages donors to balance their generosity with thoughtfulness and research. "Try to avoid making emotional giving decisions," says H. Art Taylor, President and CEO of the BBB Wise Giving Alliance, "The first request for a donation may not be the best choice. Check with the BBB to help avoid questionable fundraising efforts."

BBB also reminds consumers that donations made through crowdfunding websites are usually considered gifts to the recipients and are not tax deductible unless the group receiving the funds is a 501(c)(3) organization as designated by the Internal Revenue Service.
Among the tips given to the public in the post, the BBB suggests donators seek out charities that are registered and those who are transparent about how the funds are to be used.
This comes on the heels of another post last month that also cautioned crowdfunders when contributing to campaigns online.