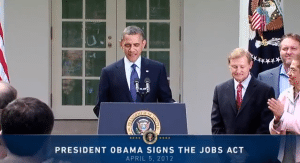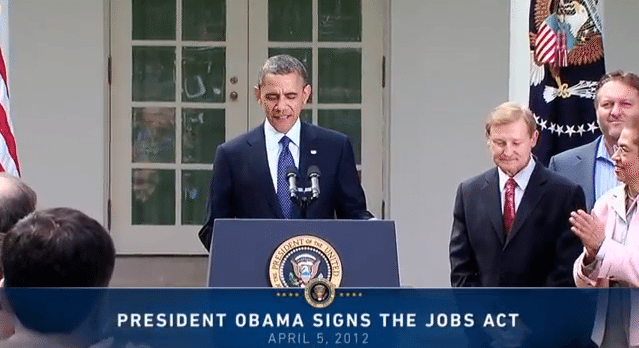 The JOBS Act has the potential to help entrepreneurs finance their small and emerging growth businesses through "crowdfunding," but only if we get the costs right. In the year since the measure was signed into law, online technology platforms have continued to successfully disrupt the costs of fundraising, necessitating a reevaluation by the Securities and Exchange Commission of some components of the law before completing the regulations.
… Friends and family are believed to be the primary source of capital, but this is generally done under the radar with very few individuals as a result of legal restrictions. The upshot: entrepreneurs turn away people who want to invest because there is no cost-effective way for them to invest under current law.
The JOBS Act is designed to remedy this. Anyone would be able to invest a limited amount of money (based on income and net worth) in start-up companies in exchange for ownership in the form of debt, equity or revenue-sharing. The problem is that based on what is written into the law, it looks like crowdfunding will be the most expensive option, with fees projected to be 8-20 percent.