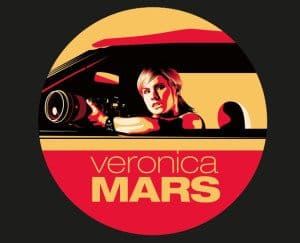 With the success of the Veronica Mars and Garden State-sequel Kickstarter campaigns, it appears that the crowdfunding business model has made its way to mainstream Hollywood. While crowdfunding certainly has advantages, including giving filmmakers more creative control over their projects, this business model is open to potential claims of fraud, misappropriation, conversion and embezzlement, which lead to the risk of financial exposure in the form of adverse judgments and the cost of litigation, and can potentially stop the project. In order to minimize risk, people using the crowdfunding business model should first consult an attorney, and follow what Sullivan & Ma have coined as the "Ten Commandments of Crowdfunding."
1) Thou shalt make truthful, clear, and accurate disclosures: Be clear about what you are offering in exchange for the donation and you should be able to deliver on those offers. For example if, like the Veronica Mars campaign, you are offering a speaking part in a movie, then make sure you don't end up having too many people qualifying for that role because you may then be unable to deliver to many of them. Also, do not offer something that one may consider a joke. For example, if you are raising money for a film about Abraham Lincoln, don't offer a copper engraving of Lincoln in exchange for a $50 donation and then the send the donor a penny. While accurate and funny, it is arguably actionable fraud.
2) Thou shalt be careful not to mislead unsophisticated or unaccredited investors: People often interpret offers differently, especially the more complicated offers. This concern is even greater when film-making and other entertainment matters are involved. Many people may have only limited knowledge or interest in private equity companies or hedge funds. But a much wider group of people will be interested in becoming involved in entertainment projects. (Just ask the unsuspecting people who lost money investing in allegedly fake film productions by individuals claiming to work with a company called Cinamour Entertainment, who were arrested by the FBI in 2011). Unsophisticated investors may not fully understand an offer, and will bring a lawsuit to enforce their unrealistic or misinterpreted expectations. Be explicit!