Rob Rhinehart's campaign for Soylent continues to raise funds, now having neared the quarter million dollar mark.
Besides being innovative in its use of Crowdtilt's open-source Crowdhoster platform, one other aspect of the campaign is proving to be quite useful: the use of Discourse to power threaded discussions.
Discourse is a free, open-source online discussion facilitator co-founded by two men with some serious forum cred. Jeff Atwood is a co-founder of Stack Exchange, a company that has been wildly successful in changing the way questions are asked and answered online, especially technical ones. Robin Ward was one of the people who created ForumWarz, a tongue-in-cheek game meant to parody online forum culture.
If you're not familiar with the status of online forums in 2013, let me bring you up to speed. The medium has changed very little in the last ten years or so. It's in fact somewhat appalling because message boards are extremely important to Internet culture in general. Suites like vBulletin and phpBB power many of the boards on the web, but if you've ever had the pleasure of maintaining or installing one of these solutions you know that they're archaic, often expensive for what they are (a vBulletin license is around $250) and extremely prone to spam and hacking. In short, blowing this space up has probably been the low-hanging fruit of the Internet for the past decade or so.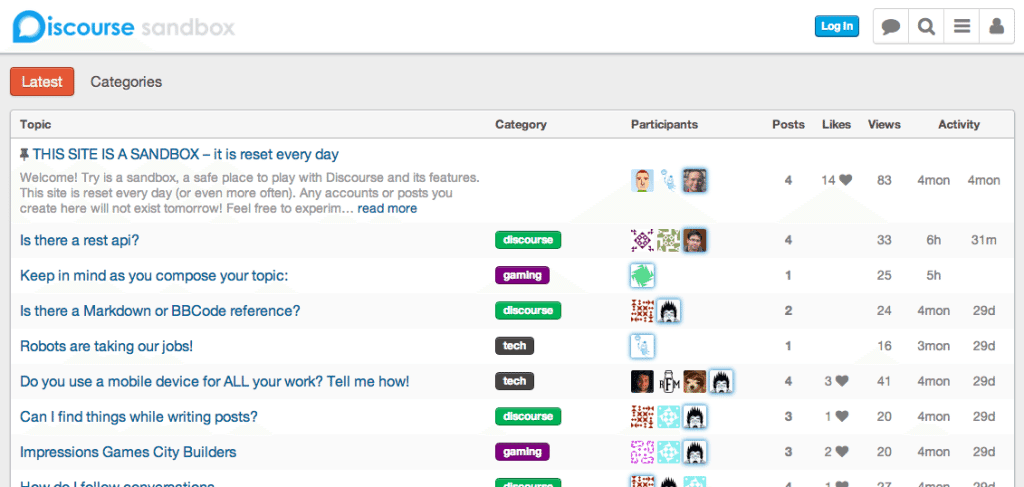 I say low-hanging fruit somewhat jokingly, because the fact is that developing a messaging board system is extremely difficult. However, a quick perusal of Discourse's code on GitHub shows that they're clearly on the right track. Not only is this a very modern codebase, but it's also fully responsive and should support just about any device you can dream up. Since it is open-source, the greater online development community is free to help squash bugs and develop new features, and it seems they are.
Credit to Rhinehart and his team for facilitating discussion around Soylent in such a robust way, but it leaves me wondering why the big mainstream crowdfunding sites don't also at least allow the choice of threaded discussions on their sites. Trying to discern conversation around a project from a linear thread of 1,000+ comments is extremely difficult. That is as much a backer problem as it is a media one.
Have a crowdfunding offering you'd like to share? Submit an offering for consideration using our Submit a Tip form and we may share it on our site!