Dealstruck is a Lending Marketplace for Businesses Seeking Expansion Capital,  Crowdlending Platform which exclusively focuses on debt financing, Connects Profitable Businesses in Need of Capital With Accredited Investors.
Sand Diego based Dealstruck has announced the launch of its crowdlending platform that connects growing, profitable small businesses with accredited and institutional investors. The Dealstruck solution offers thorough credit screening on business borrowers and allows investors the freedom to choose specific investments.
"Many great businesses are looking for an easier way to access affordable capital, and they are dissatisfied with their existing options in the $50,000 to $1 million range," said Ethan Senturia, co-founder and CEO. "At the same time, investors are unhappy with the returns they are getting from other short-term, fixed income instruments. With Dealstruck, investors can earn attractive returns — generally 5-15% depending on the level of risk — by funding loans to businesses that they choose."
The quickly growing crowdfunding market has recently attracted Google and Google Ventures, which have invested in several direct and peer-to-peer lending platforms. Dealstruck uniquely applies the success of this model to secured commercial loans by matching investors with small businesses that have been screened, and by allowing these businesses to access affordable capital on rational terms.
"Small businesses in need of capital are often overlooked by banks and subject to a one-size-fits-all approach," said Jake Hansen, CEO of ZTelco, a telecommunications equipment and service provider based in San Diego, CA. "We've watched Congress struggle to find ways to help companies like us grow. Dealstruck is a welcome alternative that got our business the expansion capital we needed quickly by connecting us to people who want to see us thrive. We look forward to growing our business to the next level thanks to Dealstruck, and to providing our individual lenders a great return along the way."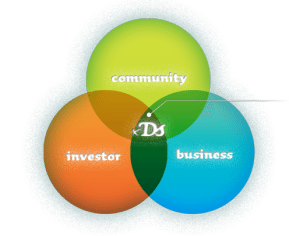 Unique to other crowdfunding platforms, Dealstruck is exclusively focused on providing debt to established businesses in amounts up to $1 million without reliance on the JOBS Act. The company is committed to maintaining a high-quality, trusted marketplace that is fair and transparent for borrowers and investors. Ultimately, Dealstruck transforms small business debt into an asset class that is accessible to investors at scale.

Dealstruck has raised more than $1.5M in lending capital from individual accredited investors, and the company's first loan closed in May 2013 when 11 individual investors fulfilled a $100,000 loan request in less than 48 hours.

Winner of the Best Pitch award at San Diego Tech Coast Angel's 2012 Quick Pitch Competition and a Top 10 Semi-Finalist in the San Diego Venture Group's 2012 PitchFest, Dealstruck enables borrowers to quickly submit their loan request online and receive a funding decision within 48 hours. Approved borrowers then showcase their businesses to lenders that can invest in loans based on their investment and industry preferences while supporting their local communities at the same time.

Sponsored Links by DQ Promote