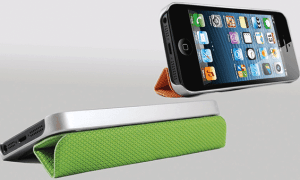 Two design students at Chicago's IIT Institute of Design had to come up with an original product for a class project. They then had to try to crowdfund the project on Kickstarter. Fast forward a little over a year and that very product has now been acquired by Logitech for an undisclosed amount. I hope they received an A.
The product is the TidyTilt, an iPhone cover built in the style of the iPad covers that double as a stand. The team launched a Kickstarter campaign and in January of 2012 they celebrated raising almost a quarter of a million dollars on a goal of just $10,000.
As the Wall Street Journal reported, Logitech acquired TT Design Labs LLC and has brought in one member of the two-person team as a full time employee. Derek Tarnow will work full-time in Logitech's design unit focused on smartphone accessories. His associate, Zahra Tashakorina, will consult with the team part-time.
"In Logitech, we've found a true partner that shares our focus on creating great products designed to improve people's experiences with the technology they love. We're very excited to be working with Logitech".Derek Tarnow, TT Design Labs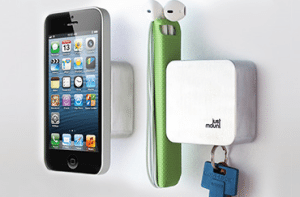 Logitech is now facilitating preorders of the TidyTilt on their web site.
This is the latest example of how crowdfunding sites like Kickstarter have blown the product design space wide open. As the crowd votes with their wallets, large organizations look to crowdfunding campaigns and projects like the TidyTilt for innovative products coming to market. In this case TT Design Labs has a patent pending for their design.
A second TT Design Labs product, the JustMount, is also being sold through Logitech's web site. It is a companion mount that provides a magnetic anchor for the TidyTilt case.