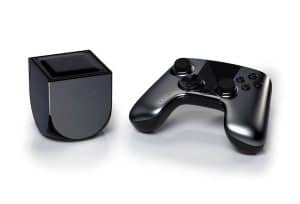 The PS4 and Xbox One will be showcased at E3 after years and years of R&D.
By contrast, in three weeks the Android-based Ouya console finally goes on sale to the public – a year ago it didn't even exist.
Propelled by record-breaking crowdfunding, it has promised to deliver an open system for developers at an affordable price. With a £99 RRP for the console (units double as devkits), it has pushed to democratise the industry. Its message has turned it into a posterchild for the various purported indie/F2P/smartphone revolutions.
But with 13,000 registered developers and a bunch of publishers – 70 of them in Europe – signed up, it's clear the promise has captured many imaginations.
"The promise of Ouya is getting people to play TV games again," CEO and founder Julie Uhrman told MCV during a trip to the UK last month. "We launch at retail on June 25th but are seeing interest everywhere. Kickstarter units are going to 110 different countries. Retail in Italy, Germany, Japan and other further places have asked for this, although we are being more measured about that."
Read More at MCVUK.com