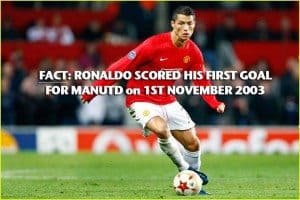 Earlier this spring a fan supported crowdfunding site called "Bring Ronaldo Home" was launched in an attempt to generate sufficient funds to pay for Soccer Superstar Ronaldo – to return to Manchester United. The justification for the crowdfunding effort was simple, as stated on their site at the time,
The idea sprang up only weeks ago. There has been so much media around Ronaldo saying he wanted to be back, Sir Alex Ferguson saying he wanted Ronaldo back, but a statement from the club saying it was a steep price and there were funding issues. This plus a deep passion for the club sparked an idea – in which we think everybody wins.
Since the organizers understood that team management thought the price was too steep to pay to bring Ronaldo back to the UK – they took it upon themselves to raise the funds necessary to pay the fee.  This was done without any tacit approval from the Man U management.  Now the Manchester management has expressed their opinion and they are not supportive of the cause.
In an article on GiveMeSport, a quote from Manchester United Staff stated,
"Manchester United would like to remind fans that decisions over additions to the squad will be made by the manager and the manager alone.

"We would not want any of our supporters to be under a false impression that anything other than this would ever be the case."
The crowdfunding campaign organizers maintain the validity and merits of their project. They insist their intentions are for the better and have clarified – as stated on their crowdfunding page – they will return all funds if they are not successful in reaching their goal.  There is an August 31st, 2013 deadline on the campaign.  The exact amount needed for success is posted on the site at around £50 to £80 Million.