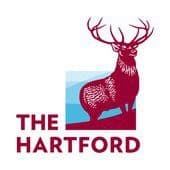 The Hartford Enhances Management Liability Offerings For Small And Midsize Businesses, includes Crowdfunding under the Jobs Act.
The Hartford has enhanced its private company management liability offerings with Private Choice OvationSM, a comprehensive package policy with updated and expanded coverage options designed to address the most important emerging exposures facing business owners and management teams today.
Recent data privacy laws and the 2012 Jumpstart Our Business Startups (JOBS) Act have created additional coverage needs for private companies. As data breaches become increasingly common for businesses of all sizes, the costs to notify customers and other expenses can be particularly burdensome for smaller businesses. Similarly, the capital raising and reporting requirements of the JOBS Act legislation create additional liability related to privately held securities.
The Hartford has designed Private Choice Ovation to address these and other emerging exposures for private company management teams. Specific enhancements include:
Coverage related to private securities fundraising techniques ("crowdfunding") under the JOBS Act;
Reimbursement for certain notification costs and other expenses associated with a data privacy breach; and
Optional defense cost sublimit for certain wage-and-hour violations (available by endorsement).
"These enhancements are an example of our commitment to developing products and services that address the emerging needs of private company management teams," said