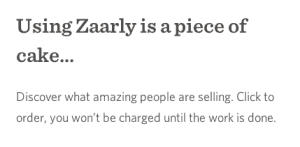 Online Marketplace Zaarly and Kiva Zip Partner to Boost Small Business Growth Through Online Sales Channel and Crowdfunded Loans for Budding Entrepreneurs
Zaarly and Kiva are launching a partnership to provide small business owners online storefronts and access to crowdfunded business loans.  The initial launch will include seven local entrepreneurs in Oakland, CA – each being given a supporting online storefront in Zaarly's local marketplace. In addition, these businesses will be able to get their small business loans crowdfunded on Kiva Zip. These two solutions will allow the entrepreneurs to continue investing in their business while they initiate an e-commerce channel.

Kiva Zip is an experimental site, launched by Kiva, which enables users to make direct loans to entrepreneurs in Kenya and the United States. You can make a loan today for as little as $5. Over time, as your loan is repaid, you get your money back, and you can then withdraw it, or relend it to another entrepreneur.
"We're thrilled to be able to provide another level of support to local entrepreneurs by partnering with Kiva," explained Bo Fishback, Zaarly CEO. "Zaarly and Kiva share a combined mission of providing resources for entrepreneurs to make money by doing what they love. This joint effort allows us to accelerate the success of small businesses and that's something we're really excited about."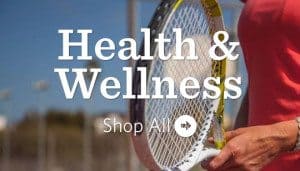 The collaboration between Kiva and Zaarly will directly help entrepreneurs like Paulette Johnson, a soap maker from Oakland, CA. Paulette has been a storefront owner on Zaarly for the last six months.
"Making soap started as a hobby, but I quickly realized it was a creative outlet that I wanted to make my livelihood," stated Paulette. "I've reinvested my profits on Zaarly into my business, but getting my loan crowdfunded on Kiva Zip is going to allow me to invest in professional equipment and packaging that can take my business to the next level."
You can find entrepreneurs like Paulette on Zaarly by looking for the Kiva logo by
their business description or by going to zip.kiva.org and find entrepreneurs with the Zaarly logo. You can lend your support to these entrepreneurs with a loan as little as $25. When the entrepreneur you lend to pays back you can relend that $25 to another entrepreneur or withdraw your money from the system.
The entrepreneurs below are part of the partnership launch:
Sweatpeaz Baby – Paulette makes natural and organic scrubs, oils, lotions and artisan soaps. All of her products are made in small batches and are one of a kind.
Hella Fresh Juice – Leah makes fresh juices with 100% organic fruits and vegetables and helps people enjoy a healthy lifestyle through juice cleanses.
Makers Kit – Mike and Jawn provide DIY kits that include all the supplies needed to complete one unique and fun project. Their kits range from building your own terrarium to making your own candles.
Besto Pesto – Toussaint makes delicious pesto from all raw ingredients. Each pesto is vegan and flavors include basil walnut, sundried tomato cashew and almond cilantro.
Iyoba Body Essentials – Efiya started making her own soaps when her son was diagnosed with eczema. She turned that hobby into a business and now makes and sells all natural soaps.
Halo Bender – Halo Bender is a one-man design brand that focuses on producing high quality products from upcycled materials.
AйDa Piroshki – Anna makes authentic Russian piroshkis from scratch and brings her Russian heritage into her work.
"This initiative gives everyone a chance to easily support local businesses. We're excited to continue building this partnership in additional cities where Kiva and Zaarly have a presence," said Matt Flannery, co-founder and CEO of Kiva.
Sponsored Links by DQ Promote