Real estate crowdfunding platform iFunding, based in New York City,  emerged from their stealth mode today and publicly announced their crowdfunding site for accredited investors.   IFunding claims that investors have pledged over $8MM towards their first projects which are to be listed on the platform this month.
iFunding boasts a fully online platform for making direct investments in real estate, allowing clients to review projects, fund investments and track them via computer, smartphone or ipad (via their own app).
The platform is geared toward accredited investors in the $1-5m range who lack access to private equity funds and may be frustrated with the volatility of REIT's. The company focuses on assets that provide long term, stable income streams for their clients.
iFunding has a team of professionals who have over 50 years' experience in this field. They have worked with some of the largest corporations, such as JP Morgan Chase, Goldman Sachs, Deutsche Bank, and have been involved in over $2B of transactions in numerous different roles. Their expertise and dedication in investing translates into professionalism and knowledge that is second to none.
William Skelley, founder of iFunding, shared in a recent interview that the idea for the company came to him from while working at the hedge fund Rose Park Advisors, a fund run by Harvard Business School professor Clayton Christensen, that focuses on making investments in companies that fit the framework of disruptive innovation. Mr. Skelley realized that real estate finance was a prime target to be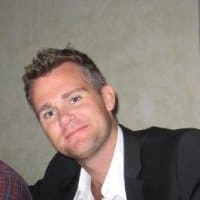 disrupted, harnessing technology to simplify the investment process and make it extremely efficient.
Mr. Skelley had this to say about his company:
"Our goal at iFunding is to utilize technology to streamline the process for our real estate investors. We prepackage everything to present the investor with a turnkey investment opportunity – we have in-house counsel, accountants and additional intellectual capital at no cost to the client. We do the legwork so our clients don't have to. iFunding offers them the efficiency they want with the expertise and results they deserve."
Sponsored Links by DQ Promote